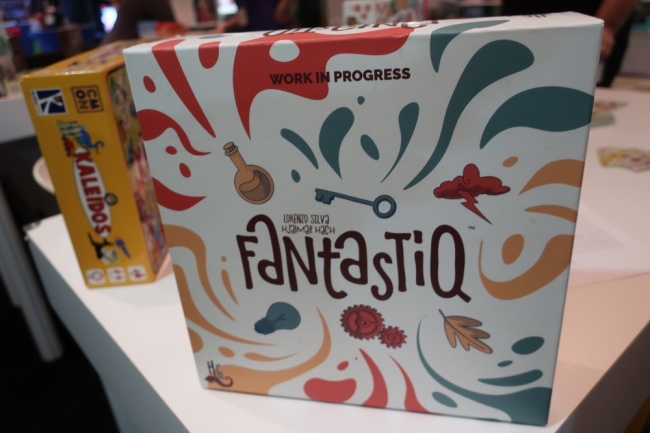 At New York Toy Fair, CMON was teasing several upcoming games including
Fantastiq,
a new social sculpting game from Lorenzo Silva's Italian publisher Horrible Games. (Additional games will be viewable in a future Toy Fair photo gallery.)
Silva is one of the designers on the popular titles Potion Explosion, Dragon Castle, and Steam Park. Silva designed Fantastiq with Hjalmar Hach (Photosynthesis, Dragon Castle), where players take the roles of artists who have each received a commission to describe an abstract idea in sculpture. Each player has a different idea (such as happiness or invention) to materialize in a small block of molding clay, and all players sculpt at the same time, and then gather for an exhibition. Players then try to guess which idea is paired with which sculpture, and then they earn points for each correct association. Players also gain points depending on how much their own sculpture has been guessed by other players.
The game is for 3 – 6 players, ages 8 and up, and plays in 45 minutes. CMON plans to release the game in late 2019. MSRP has not been announced.