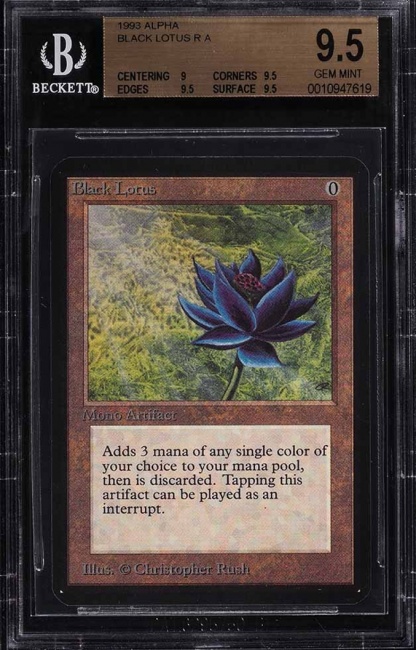 Last week, a 9.5 "Gem Min" Beckett graded
Magic: The Gathering
Alpha Black Lotus card was auctioned on eBay for $166,100.00.
This is nearly double what another Alpha Black Lotus in similar pristine condition fetched on the auction platform last July (see "Rare 'Magic: The Gathering' Alpha Black Lotus Sold for More Than $85,000"). That card, which was also offered by the PWCC eBay Trading Assistant account, gathered 40 bids and was sold for $87,672.00.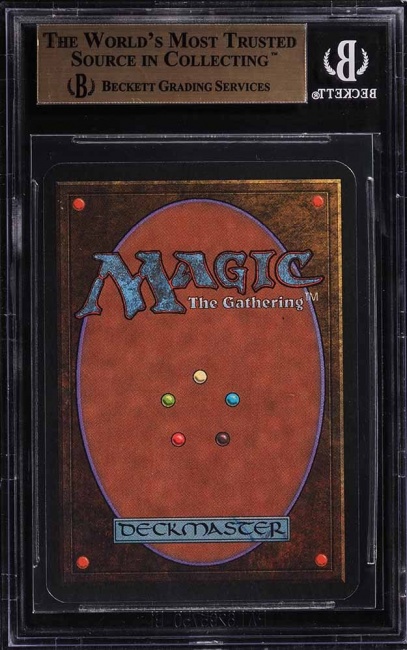 The 10-day auction, which started at .99 cents ended on February 27 at 6:35 PST and garnered 81 bids from 34 bidders. Eagle-eyed readers will note that despite the identical grading (9.5) the grading registry number is different on this card and the card auctioned in July.