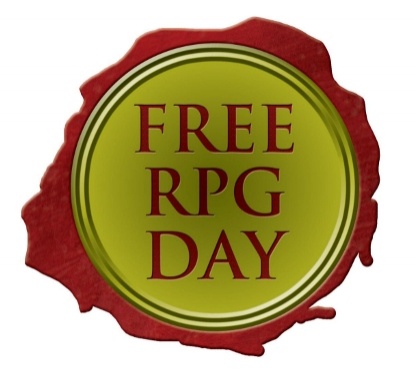 Free RPG Day, the annual event that provides new and exclusive role playing game content to players through participating Friendly Local Game Stores (FLGS), has been acquired by newly formed company Gaming Days LLC.
Gaming Days LLC. was formed by retailers Paul Alexander Butler, Steve Ellis, and Travis Severance, and the company is dedicated to pushing Free RPG Day forward and making it bigger and better. Ghiozzi will advise the new owners for several years to come.
"The three of us have always been about raising the bar… helping other retailers, building relationships with publishers, promoting gaming inclusiveness and growing the hobby we love," said Ellis.
"I've always wanted to find a place for Free RPG Day to grow beyond what it has become; and the group at Gaming Days definitely has the knowledge and experience to make the event bigger and better than it is," said Aldo Ghiozzi, the founder of Free RPG Day.
"I've worked with Aldo behind the scenes at Free RPG Day for the last three years, and nothing changes for 2019," Said Butler. "That being said, we're already planning for 2020 and beyond, and we're ready for input from both retailers and publishers."
The event was founded by Ghiozzi, who saw the success of Free Comic Book Day and ventured that the RPG industry could achieve similar success by giving away free rule sets and adventures one day a year, with the caveat that publishers had to include new materials and retailers had to give items away for free to any customer who asked. The first event was held in 2007 and is now celebrated annually in June.