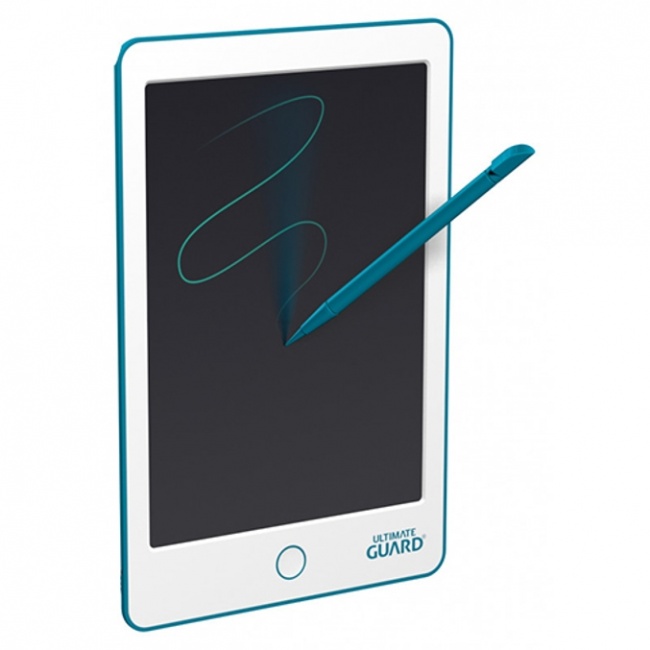 Game accessories company heo has a new 9"
Digital Life Pad
available under its Ultimate Guard brand. The device allows for keeping score, tracking life totals, or just scribbling notes without the need for paper or pens.
A stylus for writing on the pad is included, and it features both a "Clear" button to wipe the screen and a "Lock" button to prevent it from being cleared inadvertently. The unit has a self-contained battery good for approximately 40,000 uses. MSRP is $30.00.
Heo has continued to expand its footprint in the game accessories category (see "Heo Expands Offerings in U.S."). Its Ultimate Guard line features storage boxes and playmats for CCGs, and it has recently launched the Katana line of card sleeves. The company also makes Oakie Doakie Dice.