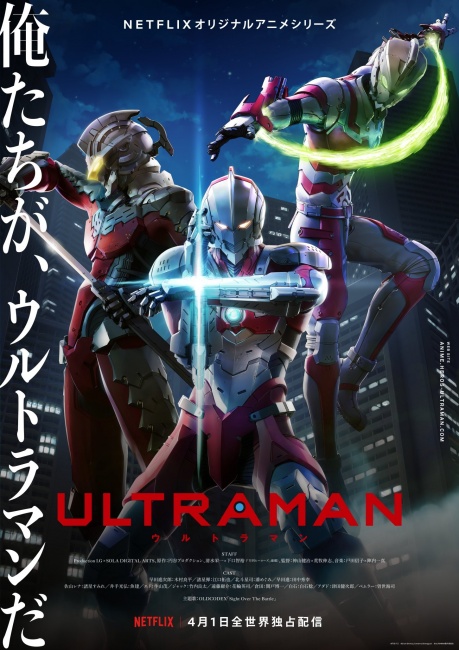 Netflix has shared a new trailer for its upcoming original anime
Ultraman
series that premieres on April 1.
Ultraman save the planet many decades ago. Now the son of Ultraman must rise to protect the planet from a new alien threat.
Netflix announced the series last fall and dropped a teaser trailer (see "Netflix Offers New Looks at Classic Anime Properties in 2019"). The manga series is distributed in the U.S. by VIZ (see "Review: 'Ultraman' Vol. 1 TP (Manga)").