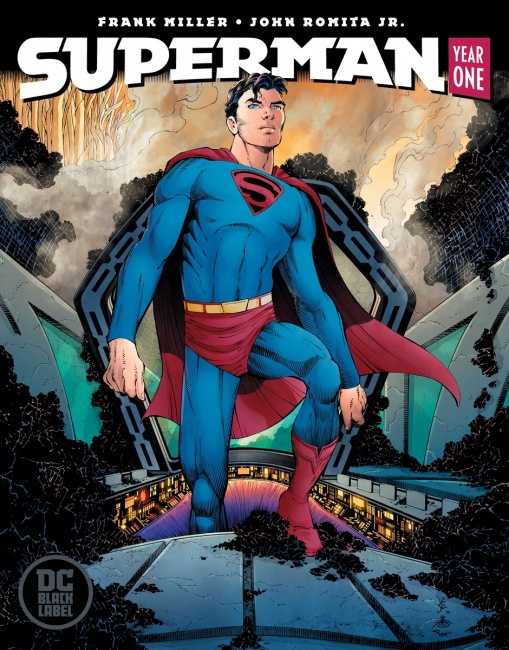 DC Comics has announced that Frank Miller (
The Dark Knight Returns
) will be teaming up with artist John Romita, Jr. (
Spider-Man
) for a 3-issue, large format comic series
Superman: Year One
, which will provide a new coming-of-age story that will show how a young alien boy attempts to come to terms with life in a new world, how he has to hide his powers and identity, and how he makes the fateful decision to become a hero. The first issue of
Superman: Year One
is due in June with subsequent issues set for August and September with the complete
Superman: Year One Collection
due in comic shops and bookstores in November.
Thirty-two years after Miller provided the grittiest Batman origin saga yet in the noir-inflected Batman: Year One, he's back with a new take on the origins of the original comic book superhero. Artist John Romita, Jr., who is renowned for his work on Spider-Man, had, like Miller, a key run on Daredevil that cemented his reputation as one of mainstream comics' top creators.
DC has released three cover designs by Romita, Jr. as well as one by Miller. Check them out in the Gallery below.