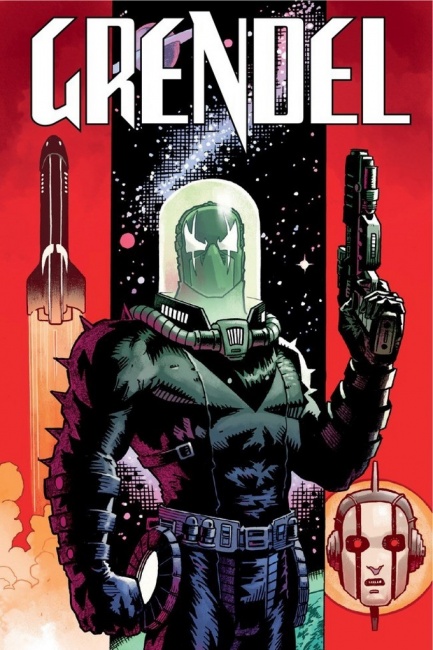 Dark Horse Comics announced that Matt Wagner (
Grendel, Mage
) will return to Dark Horse for
Grendel: Devil's Odyssey,
an 8-issue miniseries, which will debut on October 2, 2019. This will be the first standalone
Grendel
series from Dark Horse since
Behold the Devil
, which was published in 2007 marking the 25th anniversary of the character who first appeared in
Comico Primer
#2 in 1982,
though Devil's Odyssey
will feature Grendel Prime, the massive cyborg Paladin introduced in
Grendel: War Child
in 1992.
The Grendel Prime stories are set in the far future. In Grendel: A Devil's Odyssey civilization on Earth is ending and the last Grendel Khan gives Grendel Prime a new mission--finding a new home for the human race.
Wagner is both writing and drawing Grendel: Devil's Odyssey, and he will also produce the standard issue covers. Fabio Moon has created a variant cover for Devil's Odyssey #1, and subsequent issues will also have variants.