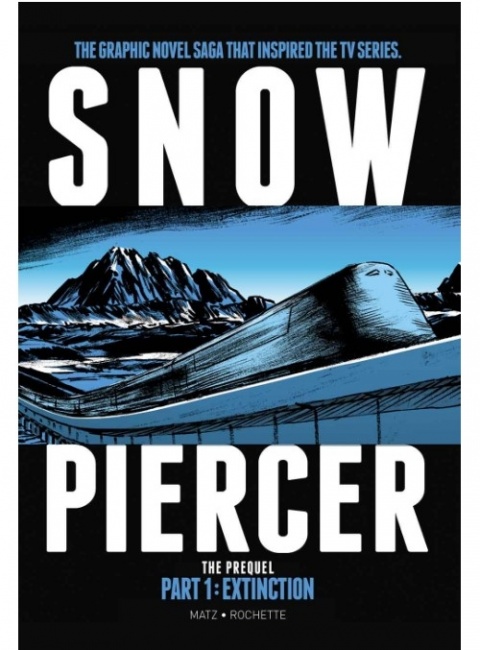 Titan Comics will publish the English edition of
Snowpiercer: Extinction
, a prequel to the original
Snowpiercer bande dessinee
(French graphic novel) trilogy, in September under its Statix imprint, the company announced. Written by Matz (
The Killer
) and illustrated by series artist Jean-Marc Rochette,
Snowpiercer: Extinction
describes the extinction event that led to the remnants of humanity endlessly circling the frozen globe in a giant train.
Although no premiere date has been officially announced, Titan said that the
Extinction
release in September will be "alongside" the TNT TV series starring Jennifer Connelly (
A Beautiful Mind
) and David Diggs (
Hamilton, Black-ish
). The TV series (see "
''Snowpiercer' Greenlit
") is based on the 2013 film, which was based on the original BD trilogy. The series will air on Netflix internationally.