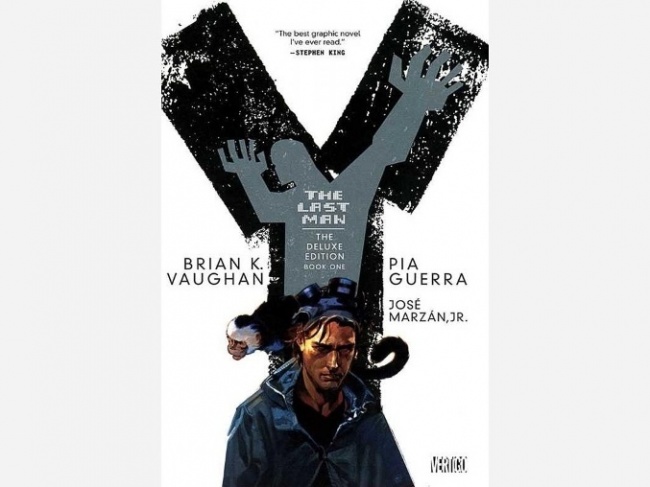 Here we round up the latest geek TV news.
The FX adaptation of Brian K. Vaughn's
Y: The Last Man
comic series has been quiet since Michael Green was named showrunner and co-writer in 2016 (see "
'Y: The Last Man' Series Names Showrunner
"). Now
TV Guide
is reporting there is movement again, now that Green has left as executive producer on Starz's
American Gods.
FX CEO John Landgraf told
TV Guide
"[We feel] pretty optimistic, not quite at a final decision point. But we got a script I really like, a draft we really like recently. Michael is available, because he's not involved in American Gods [anymore]."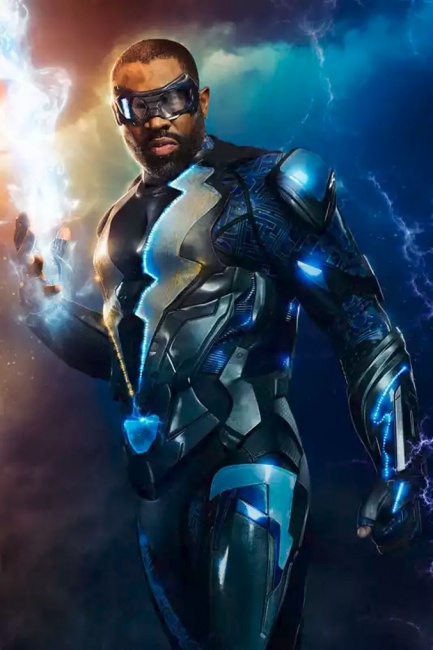 Black Lightning
premiered on The CW on Tuesday, January 16, and pulled strong numbers according to Nielsen.
Variety
reported the show drew an 0.8 rating with adults 18 – 49, and 2.3 million viewers. It retained more than 90 percent of the audience from
The Flash
, which aired before it. It is The CW's highest rated original series premiere in the last two years, the best since
Legends of Tomorrow
launched with a 1.2 rating and 3.2 million viewers.
The Tick
has been greenlit for a second season by Amazon Studios,
Variety
reported. Based on the popular New England Comics title by Ben Edlund,
The Tick
premiered on Amazon Prime on August 25, and the second half of the first season will debut on February 23. The second season will 10 episodes, and will begin production later this year, with release scheduled for 2019.
Gillian Anderson is leaving Fox's
The X-Files,
as well as Starz's
American Gods,
THR
reported. Anderson confirmed at a panel for the Television Critics Association's winter press tour, that she is done with both dramas. "It's time for me to hang up Scully's hat. It just is," Anderson said. "I'm finished, and that's the end of that." She said she only intended to sign on for a six-episode
X-Files
revival in 2017. She confirmed that, like showrunners Bryan Fuller and Michael see "
Bryan Fuller Exits 'American Gods,' 'Umbrella Academy,' 'Scalped,' 'MST3K,' 'Black Lightning' Debut
"), she is done with
American Gods
.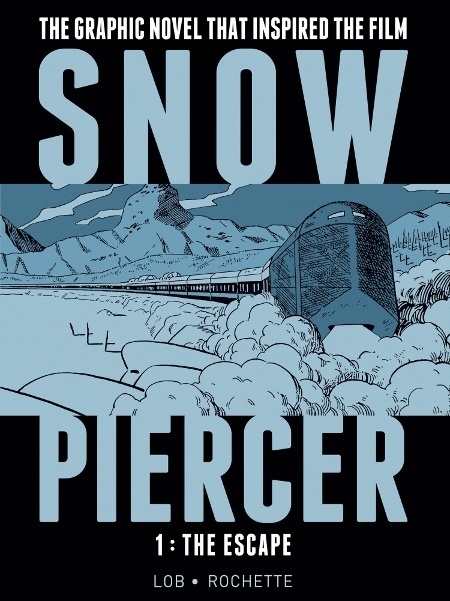 Snowpiercer
has been picked up for series at TNT,
Variety
reported. TNT had ordered a pilot in late 2016 (see "
TNT Orders 'Snowpiercer' Pilot
"), which stars Jennifer Connelly. The series is based on Bong Joon Ho's 2013 film of the same name, which itself is based on the French bande dessinee
Le Transperceneige
by Jacques Lob and Jean-Marc Rochette. Titan Comics translated the series into English (see "
'Snowpiercer' GN Releases For Movie
").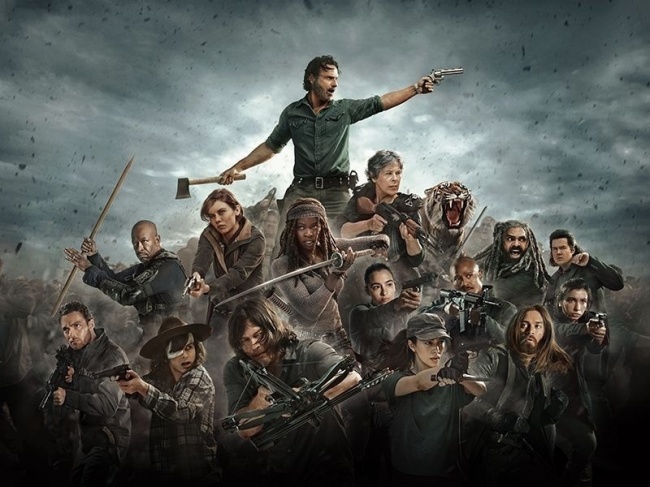 The Walking Dead
has been renewed on AMC for a ninth season with writer/co-executive producer Angela Kang serving as the new showrunner and executive producer,
THR
reported. Former showrunner Scott Gimple has signed a new deal to serve as the franchise's chief content officer. This includes both
The Walking Dead,
Fear the Walking Dead
and all associated properties in gaming and future brand extension to other platforms. Season 9 of
The Walking Dead
will premiere in late 2018.
Netflix adaptation of Gerard Way and Gabriel Ba's
The Umbrella Academy
comic series began production this week. Ba posted a photo of himself and Way on set on
Twitter
. Netflix announced a deal with Dark Horse Comics last July to produce a live-action, 10-episode series (see "
Gerard Way's 'The Umbrella Academy' Comes to Netflix
").