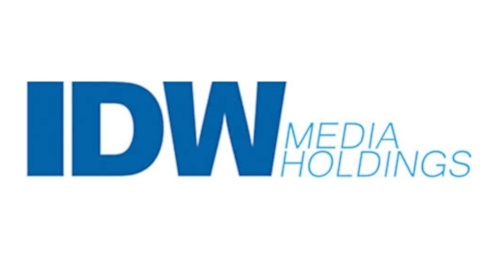 IDW Publishing lost $1.5 million in its fiscal Q1 ended January 31, up from a $217,000 loss in the year ago period, the company revealed in a filing late last week. Publishing sales dropped $864,000 compared to the year ago period, to $5.2 million, with the declines attributed primarily to declines in book market and specialty sales, "as well as the timing of significant major brand title releases."
Total losses for parent IDW Media Holdings were $4.1 million, with a $1.3 million loss in IDW Entertainment and a $1.3 million loss in brochure distribution and advertising company CTM adding to the negative results.
The losses come on top of a $36 million loss in the company's last fiscal year (ended October 31), continuing a rough patch that began with fiscal year 2017 (see "
IDW CEO Out, Chairman, Largest Stockholder Takes Role
"). IDW Chairman and largest shareholder Howard Jonas has now taken over as CEO.
The company also filed to raise more equity through sale of shares to existing shareholders. The raise is slated for $22.5 million, with Jonas promising to take his full allocation (although $5 of his contribution will come from conversion of debt to equity and will not contribute new cash to the company).
The offering document summarized the state of current TV projects in production.
Wynonna Earp is in pre-production for Season 4 and needs money to proceed (see "'Wynonna Earp' Money Problems").
Principal photography on V-Wars is completed and the first season is in post-production for delivery to Netflix "in 2019/2020."
October Faction is also in post-production for delivery to Netflix during the company's upcoming fiscal Q4 ending October 31.
Locke & Key began principal photograph in February.
For its publishing division, IDW is "projecting an overall flattening of the market," with big hopes for its George Takei title, They Called Us Enemy, for which book distributor Penguin Random House is recommending a 75,000-copy print, run, the company said in the filing.

All of this forms the backdrop for the company's review of "strategic relationships and alternatives" with recently retained investment bank J.P. Morgan, which could lead to a sale of all or part of the company (see "IDW on the Block").