Ares is bringing Lt. Kara "Starbuck" Thrace to its
Battlestar Galactica Starship Battles
miniatures combat game with multiple expansion packs. Five ships and a Control Panel pack release Friday.
The base game, released in December (see "First Details on 'Battlestar Galactica Starship Battles'"), featured Capt. Lee "Apollo" Adama's Viper Mk. II and his pilot and skill cards. Now his closest friend, "Starbuck," gets similar treatment. The Starbuck's Viper Mk. II Spaceship Pack comes with Lt. Thrace's Viper, her pilot and skill cards. A generic Viper Mk. II Spaceship Pack is also available.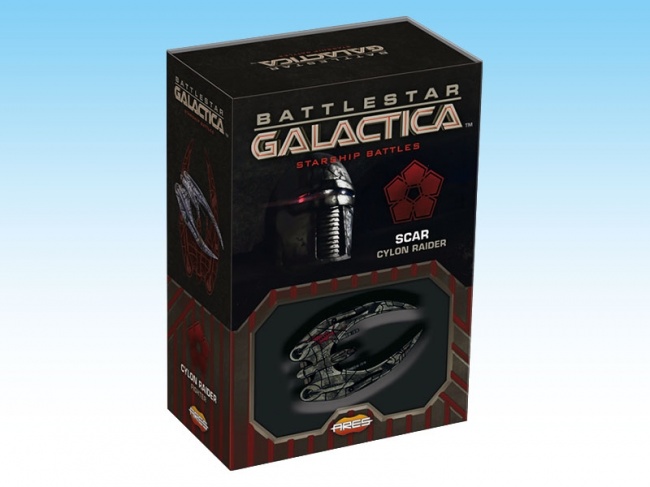 The Cylons get some new ships as well, headlined by Scar, the fearsome Cylon Raider whom Starbuck takes on in one of the series' more famous episodes. Additionally,
Starbuck's Cylon Raider
Spaceship Pack features the Raider Lt. Thrace shot down, modified, and flew back to the fleet. In addition to the ship model, it comes with her pilot and skill cards and rules for playing it as either a Cylon or Colonial ship. A generic Cylon Raider rounds out the trio of bad guy ships. MSRP for each Spaceship Pack is $16.90. The ships are fully painted and ready for play out of the box.
An
Accessory Pack: Set of Additional Control Panels
releases on April 5 as well. Each panel allows players to keep track of a ship's speed, kinetic energy, rotation, and altitude. There are four panels per pack. MSRP is $15.90.