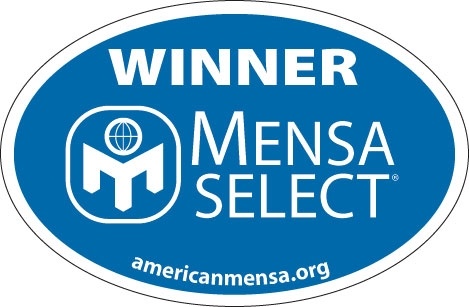 The American Mensa Society announced the winners of its annual Mind Games competition. The judges selected the following five titles to receive the official Mensa Select seal:
Architects of the West Kingdom (Renegade Game Studios)
Gizmos (CMON INC)
Gunkimono (Renegade Game Studios)
Planet (Blue Orange Games)
Victorian Masterminds (CMON INC)
The titles were selected after a 40-hour-plus nonstop gameplay marathon held in Wadsworth, Ohio this year. The five best new-to-market games are chosen and awarded the Mensa Select seal – which is a stamp of approval from 300 of the country's most avid board gaming fans. Entries for Mind Games 2020 will begin being accepted in late fall. Entries must have achieved national distribution between June 1, 2018 and June 1, 2019. Next year's event will be hosted by the North Texas Mensa chapter in April 2020.
Mensa Select winners are often considered for distribution in new channels. In previous years, buyers at Barnes & Noble and other major retailers have given special consideration to games bearing the Mensa Select seal. Winning games are also features on American Mensa's official online retailers and onthe group's website.
The list of 2018 winners can be seen here (see "Mensa Select Mind Games Winners 2018").