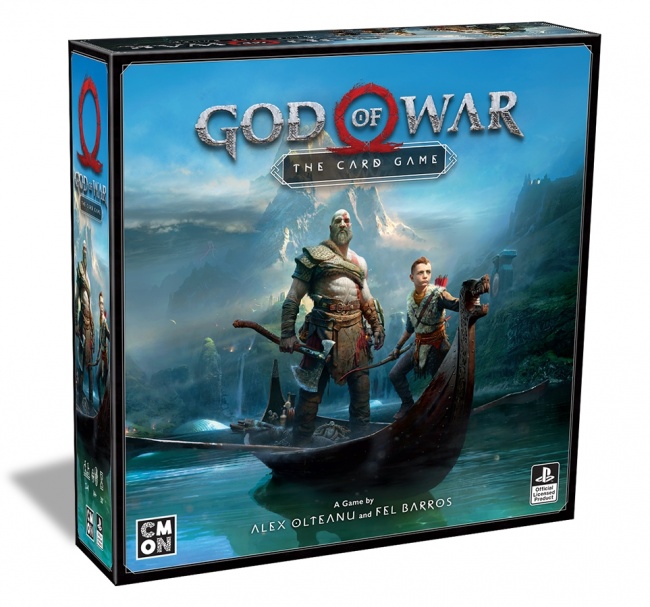 CMON will release a card game based on the
God of War
video game under a license from Sony Interactive Entertainment.
God of War: The Card Game
will release in Q3.
In the game, one to four players assume the role of Norns, trying to find the right combination of heroes and events that can prevent the cataclysm of Ragnarok. They must work together, controlling heroes including Kratos, Mimir, Atreus, Brok and Sindri, and Freya and facing down enemies and bosses from the video game that have been mixed and combined in new ways to create "what if" scenarios.
Each hero has unique abilities and strengths, and is tracked on their own hero "dashboard." In each game, the players can customize their hero's deck of cards to prepare them for the challenges ahead. They then choose which Quests to have the heroes face, represented in the game by a mosaic of double-sided cards, gaining advantages for the Quests they complete while suffering penalties for the Quests they choose to bypass.
Last year, Dark Horse Comics published an art book and comic miniseries inspired by the game (see "Dark Horse's 'God of War' Comic Scheduled").
CMON recently entered an exclusive distribution arrangement with Asmodee North America (see "CMON Enters Exclusive North American Distribution Deal with Asmodee NA").