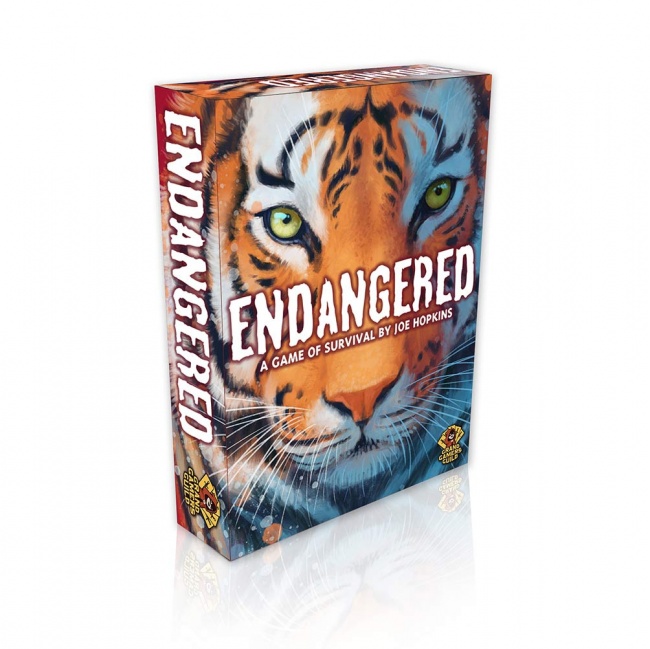 Grand Gamers Guild is publishing
Endangered
, a game about saving endangered species, scheduled to release next spring.
Produced with input from the conservationist group Center for Biological Diversity, Endangered is a cooperative game that challenges players to save just one of the world's endangered species from extinction. Choosing to help either tigers or sea otters, the players must work together to mitigate environmental damage, promote growth of the species population, and recruit governments to support their efforts.
In turn, players spend their dice to take actions, use their character's unique advantages, and respond to changes in the animal's environment. Twice during the game, they have an opportunity to recruit ambassadors from major world powers to support their efforts. If they can recruit four ambassadors before the game ends, the animal population is wiped out, or its environment is irreparably damaged, they win the game.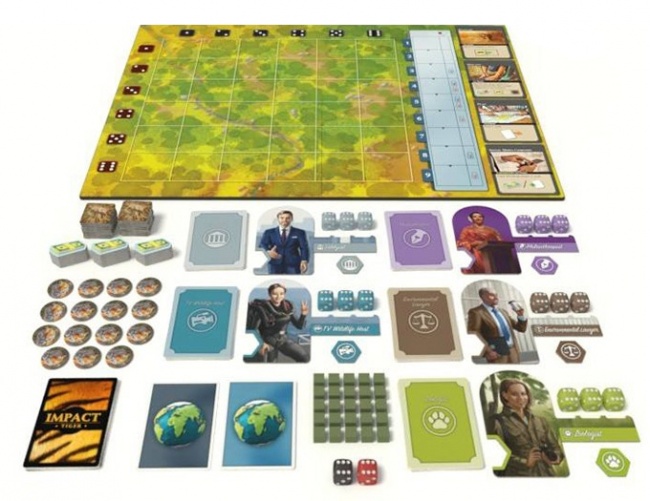 Endangered
comes with a double-sided game board, 45 tokens, 25 cubes, 22 tiles, 14 dice, 4 character boards, 112 cards, and 2 scenario sheets. The game was created by Joe Hopkins and features artwork by Beth Sobel and Ben Flores. It is intended for 1 to 4 players, ages 10 and up, and takes about an hour to play. MSRP is $60.00.
Grand Gamers Guild is funding the production of Endangered through a Kickstarter campaign that has attracted $31,451 in pledged support from 577 backers as of this writing (an average of $54.51 per backer). The campaign includes a backer option for brick-and-mortar retailers that offers the Kickstarter-exclusive version of the game, which features upgraded dice and components, as well as a free demo copy for participating stores. Backer fulfillment is planned for next March, with release into the trade to follow.
In June this summer, the company will release The Artemis Project (see "Colonize Europa in 'The Artemis Project'").