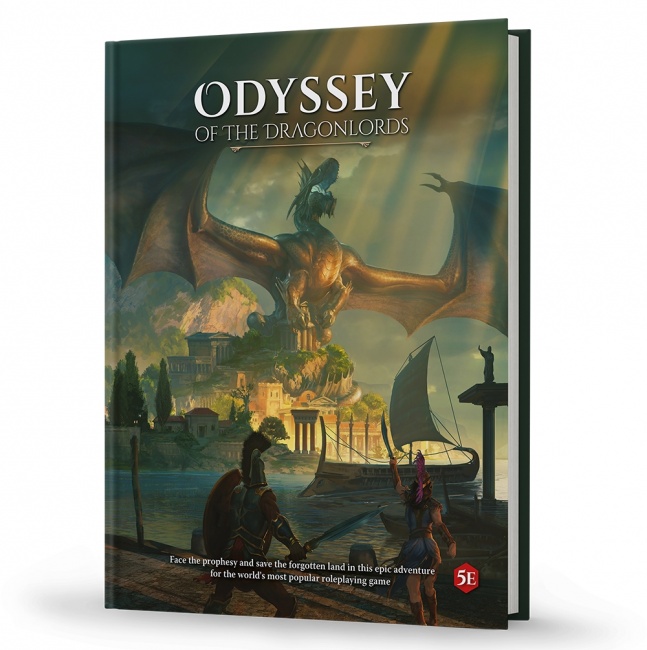 Arcanum Worlds'
Odyssey of the Dragonlords
adventure book for
Dungeons & Dragons 5th Edition
, designed by ex-BioWare creative directors James Ohlen (
Baldur's Gate 1
and
2
) and Jesse Sky (
Star Wars: The Old Republic
), will be released in November.
Odyssey of the Dragonlords takes its inspiration from the legends of ancient Greece, including The Iliad, The Argonautica, and, of course, The Odyssey, combining them with Dungeons & Dragons. The 280-page full-color book describes the Greek-inspired world of Thylea, including new monsters and magic items to inhabit it, and provides rules for players to follow six different "epic paths."
The book also features a campaign designed to take characters from level 1 to level 10, in which they must save Theylea by finding a way across the Forgotten Sea and battling the Titans themselves. The campaign includes a cast of villains and supporting characters, and focuses on the character's heroic abilities and motivations.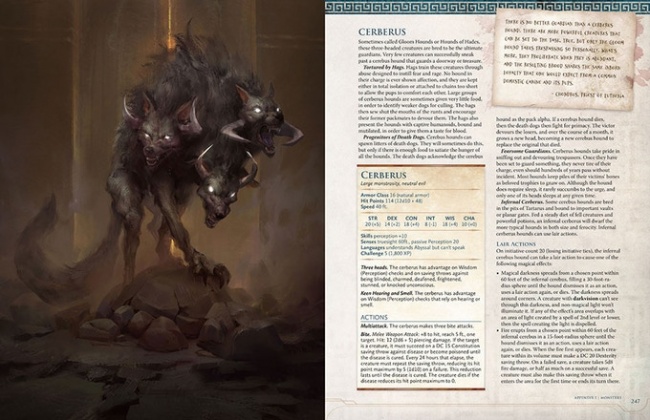 The book is the first title from the new publisher, founded by BioWare alumni Ohlen and Sky. The book was written by the duo with additional contributions from author Drew Karpyshyn (
Baldur's Gate 2
,
Knights of the Old Republic
). The layout and graphic design was provided by Michal Cross (
Mistborn RPG, Conan: Adventures in an Age Undreamed Of
), lead graphic designer at Modiphius Entertainment. MSRP has not been announced.
Arcanum Worlds is funding the production of the book through a Kickstarter campaign that has attracted $118,793 in pledged support from 2,164 backers as of this writing (an average of $54.90 per backer). Backer fulfillment is planned for September, with release into the trade to follow.
The company is working with Modiphius Entertainment, which is assisting with the physical production of the book and will handle distribution on behalf of Arcanum Worlds.