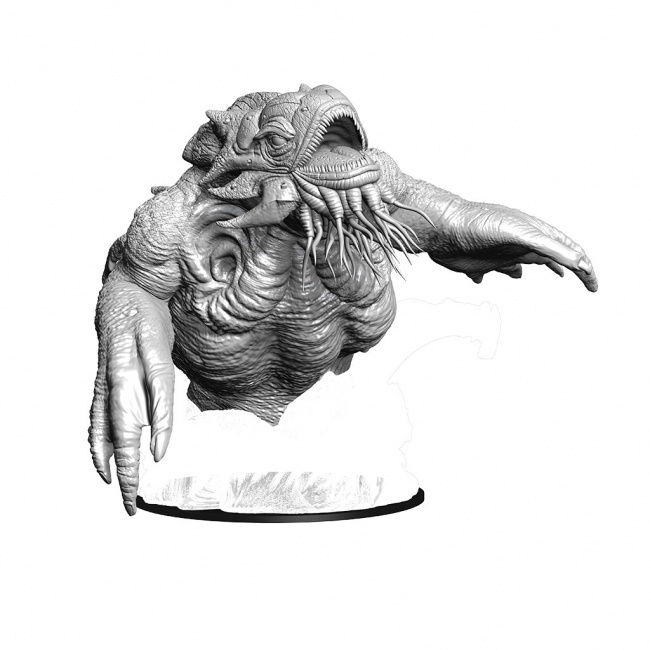 In July, WizKids will take another crack at the gargantuan
Kraken
miniature when it joins the
Dungeons & Dragons Nolzur's Marvelous Miniatures
line.
The Kraken will be a multi-piece miniature depicting the massive sea creature emerging from the water, six of its tentacles, an ill-fated rowboat, and a treasure chest. Like other models in the Nolzur's line, this model comes unpainted but pre-primed so it is ready to paint out of the box, and features deep-sculpted details for easier painting. The kraken and its tentacles also have translucent "water" components.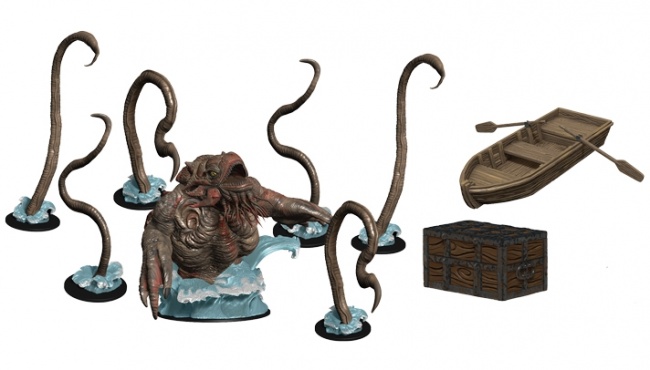 The model will be packaged in a way that allows buyers to see the miniature before purchase. MSRP is $34.99.
A painted version of the kraken was offered as a case incentive for 2018's D&D Icons of the Realms Monster Menagerie III release (see "WizKids Brings Giants Back in 'Monster Menagerie III'").