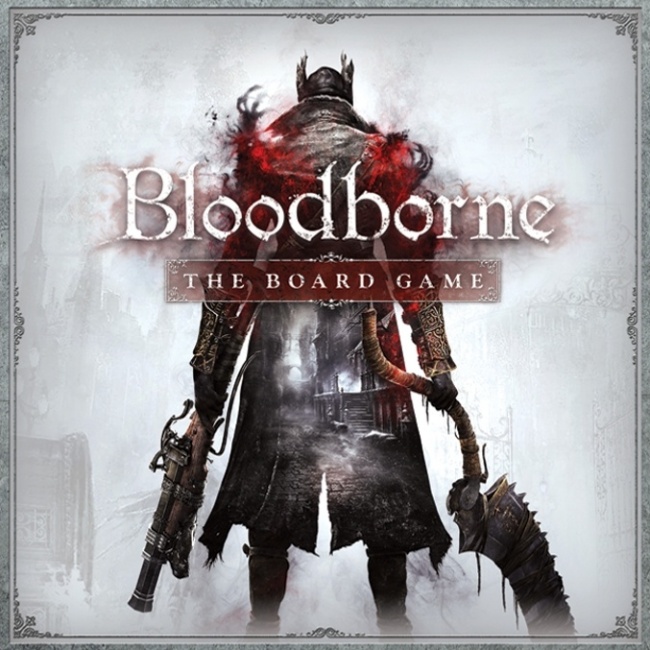 CMON will release
Bloodborne: The Board Game,
an adventure miniatures game recreating the popular Sony Interactive Entertainment video game in 2020.The game is currently seeking funding on Kickstarter.
Designed by Michael Shinall and Eric. M. Lang, the action game has 1 – 4 Hunters exploring the town of Yharnam and fighting off the beasts, monsters, and mobbing townsfolk to discover the source of the madness consuming the area. The game includes 4 campaigns, each made up of 3 chapters with unique content and different enemy behavior.
The game is for 1 – 4 players, ages 14 and up, and plays in 60 – 90 minutes. MSRP was not announced at this time.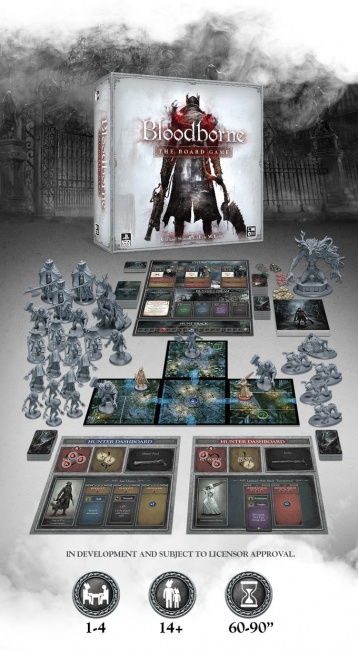 CMON is offering North American retailers a chance to back the Kickstarter through its CMON Play program on its website. Retailers can receive the game and all applicable stretch goals and add-ons in increments of 6, 9, or 12 (equal to the items and add-ons in the Blood Moon pledge). A deposit of $100 is required and the remaining balance will be due when the final bundles ship. Retailers are not allowed to break down the bundle and resell promotional items separately. Backer fulfillment is tentatively set as May 2020. Trade release will follow.
The first day of the Kickstarter, the campaign easily met its $200,000 goal, and as of this writing has collected more than $600,000 in pledges from more than 6,600 backers, and will run through May 14.
CMON released Bloodborne: The Card Game designed by Eric M. Lang in 2016 (see "'Bloodborne: The Card Game'"), and an expansion in 2018 (see "New Releases and Updated Release Dates from CMON").