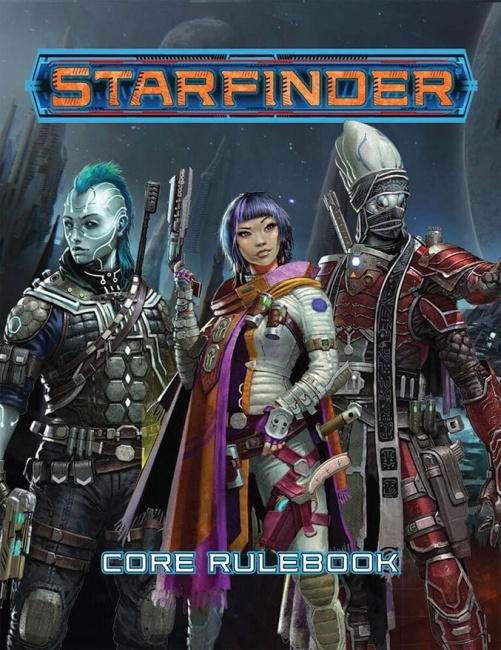 WizKids and Paizo are expanding their existing licensing agreement to include a new line of pre-painted miniatures based on the characters from the
Starfinder Roleplaying Game.
The new Starfinder Battles line will join the popular Pathfinder Battles line of pre-painted miniatures that WizKids already offers (see "WizKids Previews 'Pathfinder 2nd Edition' Miniatures"). The first offering will include a Premium Set and a Booster Set, planned for worldwide release in 2020.
"Pathfinder Battles has been a stalwart of the Pathfinder RPG for years, and we're excited to see WizKids bringing that same expertise to the Starfinder universe," said Jim Butler, VP of Marketing and Licensing at Paizo. "With hundreds of aliens and scores of player-character races in the Starfinder RPG, the Starfinder Battles line is sure to expand your gaming tabletop for years to come."
Paizo licensed a line of unpainted Starfinder miniatures to Ninja Division before the game officially launched in early 2017 (see "Ninja Division Producing 'Starfinder' Minis" and "Unpainted 'Starfinder' Miniatures Revealed"). Ninja Division ran a Kickstarter in October 2017 which raised over $450,000 from more than 2,200 backers. According to backer updates, some miniatures were delivered in 2018, but more than half have yet to be delivered.
Paizo has just released the Starfinder Beginner Box (see "Details Materialize for 'Starfinder Beginner Box'").