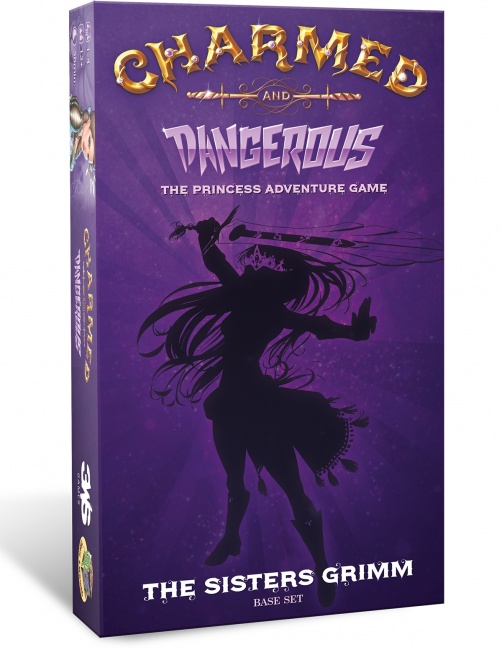 Fairy tale princesses are the heroic adventurers in
Charmed and Dangerous: The Sisters Grimm
, coming from Th3rd World Studios in August.
In Charmed and Dangerous: The Sisters Grimm, players can become fairy tale princesses like Snow White or Cinderella, reimagined as the type of adventurers seen in a fantasy role playing game. The heroes must work together as they explore forests, dungeons, and castles in order to reveal and ultimately defeat an evil Villainess.
The princesses must use their "Facets"—traits like Fierce, Harmony, and Charm—to defeat the "Forces of Evil" that the Villainess has sent against them, improving their Facets and gathering useful items along the way. Eventually, they will reveal the Villainess herself for a final showdown. If the princesses can defeat the Villainess before the Forces of Evil complete their evil plot, they win the game.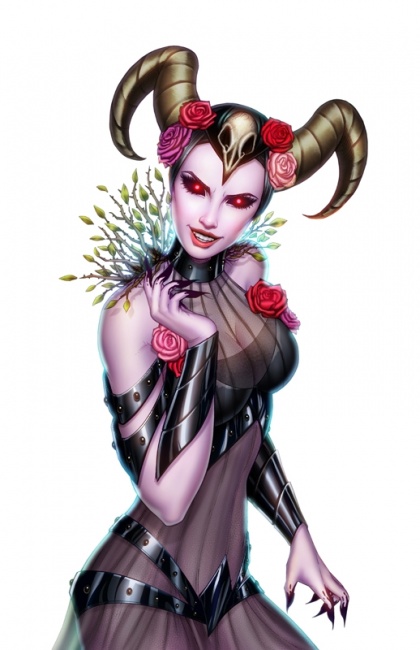 Charmed and Dangerous
was created by Rob Gallerani, a video game veteran whose works include
Tony Hawk
,
Guitar Hero
, and
Skylanders.
The game includes 4 Princess cards, 2 Villainess cards, and 190 other cards, featuring artwork by comic book artists Sorah Suhng (the
Princeless Anthology, Karnal Confessions
) and Ranae DeLiz (
The Legend of Wonder Woman, The Last Unicorn
). It is intended for 1 to 4 players, ages 13 and up, and takes about half an hour to play. MSRP is $20.00.
Click on the gallery below for some sample images from the game.
Th3rd World Studios is funding the production of Charmed and Dangerous through a Kickstarter campaign that has collected $15,698 from 358 backers as of this writing (an average of $43.85 per backer), with 38 days remaining. Backer fulfillment is planned for August, with release into the trade to follow.