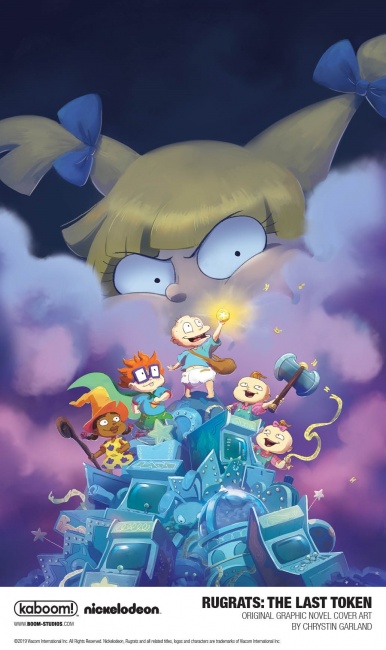 BOOM! Studios' KaBOOM imprint has a pair of
Rugrats
graphic novels coming this fall:
Rugrats: The Last Token
and
Rugrats: Building Blocks.
Rugrats: The Last Token is the first original graphic novel for Tommy and the gang. It will be written Pranas T. Naujokaitis (Adventure Time) and drawn by Maurizia Rubino (Steven Universe). The gang will embark on a magical quest to battle monsters, hordes and the biggest green-eyed monster of all – greed! -as their fathers take them to a local arcade for pizza and games. But the Wizard Rat Pizza Parlor Fun Time location is dangerously low on tokens for the arcade. In fact, they are down to ONE. Every child in attendance needs the golden coin for their fun time! Can Tommy and friends guard the one token to the volcano arcade machine, which is said to yield a stream of tokens in a player wins? Release is planned for November. MSRP is $14.99.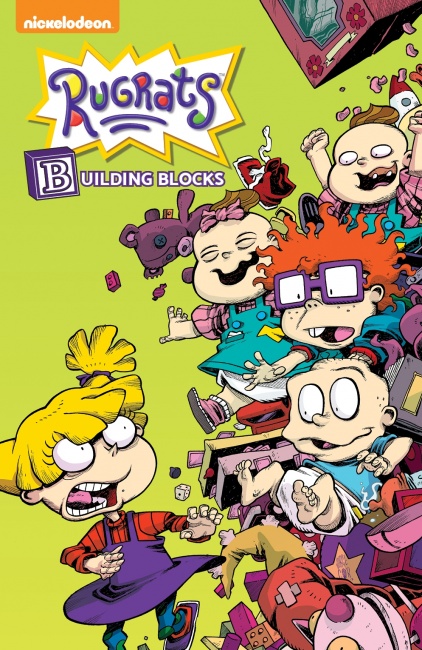 Rugrats: Building Blocks
is a collection of
Rugrats Special
one-shots, including
C is for Chanukah
and
R is for Reptar
. Writers include Nicole Andelfinger, Daniel Kibblesmith, and Cullen Crawford; and art is provided by Esdras Cristobal, Brittney Williams, Laura Langston, Ilaria Catalani, and Kate Sherron. The cover is illustrated by Jorge Corona. The 112-page softcover has an MSRP of $14.99. Release is set for September 11.