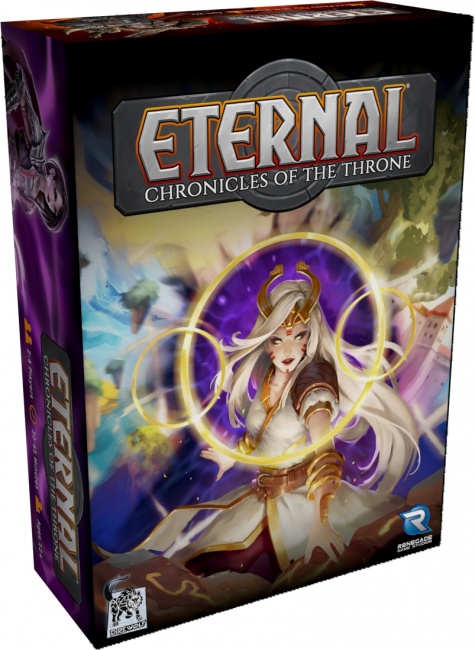 Renegade Game Studios has partnered with Dire Wolf Digital Studios to release the new strategic deckbuilding game
Eternal: Chronicles of the Throne,
in August.
Renegade previously teamed with Dire Wolf to release Clank! A Deckbuilding Adventure, and Eternal: Chronicles of the Throne is a tabletop version of Dire Wolf's digital strategy game Eternal. The tabletop version of designed by Paul Dennen (Lead Designer of Clank!).
The Eternal Throne is empty, and the scions of the royal family have gathered to stake their claims. Players recruit allies to their cause, research powerful spells, acquire valuable relics, and then destroy those who oppose them. It's a struggle of six-guns and sorcery to see who will ascend to the Eternal Throne.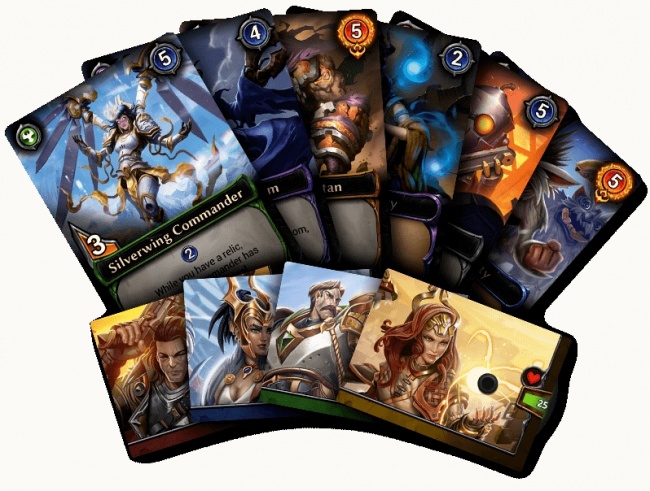 The box includes, 160 cards, 4 health trackers, 35+ tokens, a rulebook, and a digital code for redemption in the online
Eternal card game.
The game is for 2 – 4 players, ages 12 and up, and plays in 30 – 45 minutes. MSRP is $25.00.