USAopoly (The Op) has partnered with French publisher Matagot to release the roll and write game
Dungeon Academy
to North America this summer.
Designed by Julian Allain and illustrated by Regis Torres, this light strategy game has players take the role of students at the Dungeon Academy hero-training school. Players must battle monsters, and collect potions and loot as they battle their way through different levels of the dungeon. The goal is to obtain enough glory points to earn a diploma. Players must remember to have enough Mana and Heath to survive all 4 levels of the dungeon, while also escaping before time is up.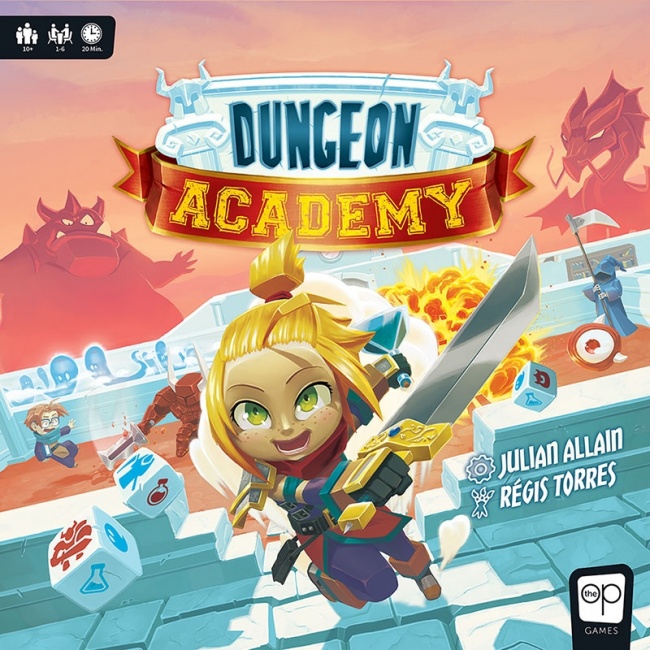 The box includes 18 dice, 10 hero cards, 20 loot cards, 6 exit cards, 158 energy tokens, 150 adventure sheets and rules. The game is for 1 – 6 players, ages 10 and up, and plays in 20 minutes. MSRP is $29.95.