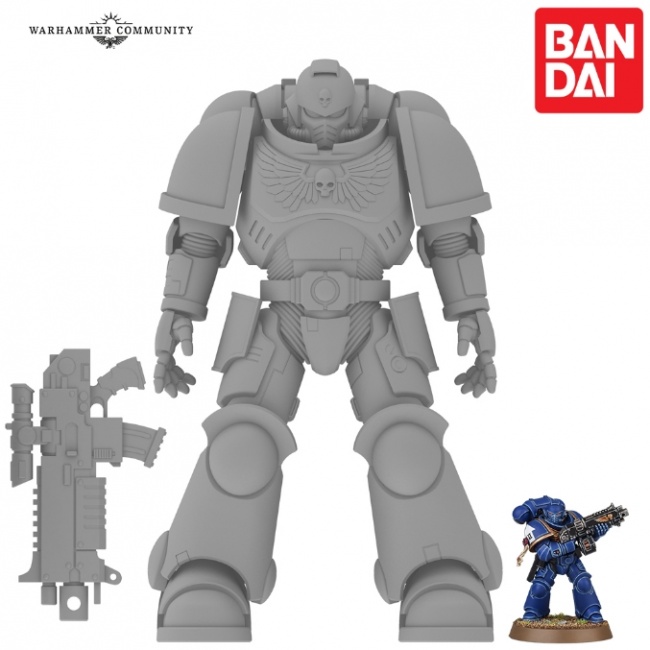 Bandai Co, Ltd. and Games Workshop have partnered to produce the first action figures based on the
Warhammer 40,000
franchise.
The 7-inch Primaris Space Marine in Mark X Tacticus armor comes fully painted and features multiple points or articulation. Each figure will include exchangeable weapons and parts.
The 2-inch chibi (stylzed by large heads, small bodies) line will feature 5 figures. The first of the series will contain an Order Hereticus Inquisitor, Eversor Assassin, Sister of Battle, Skitarii Ranger, and a Space Marine. The series will be released as "Gashapon", a brand of capsule vending machines from Bandai, in Japan. The figures will be released as blind boxes outside of Japan.
MRSP and release dates have not been announced.