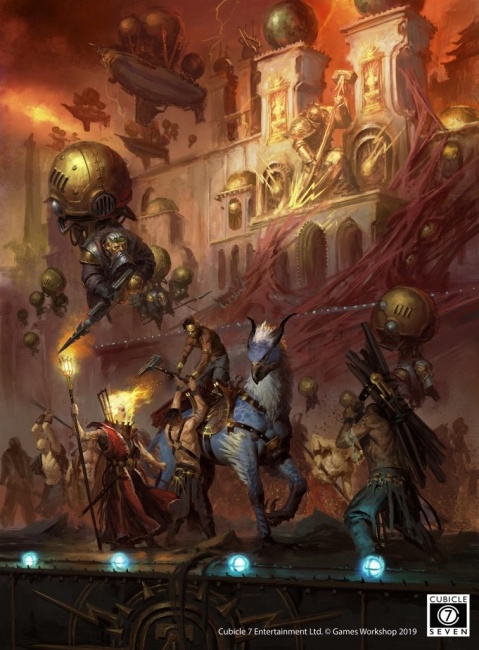 Cubicle Seven announced the name for its licensed
Age of Sigmar
role playing game at Games Workshop's Warhammer Fest this weekend:
Soulbound,
and shared details on the starter set. The release date has also been rescheduled
C7 revealed the cover art for the core book, as well as the first details, in February (see "'Age of Sigmar RPG' Cover Revealed"). Now the contents of the Starter Set and artwork from the first releases is available. The Starter Set will contain two books: an Adventure Book and a City Guide that details the realm of Aqshy and a new city. The Starter Set will also include pre-generated characters, reference sheets, player handouts and more. The art for the two books is created by Johan Grenier, as a connectible scene depicting the City Guide as the top half, and the Adventure Book as the bottom half.
(See gallery for images)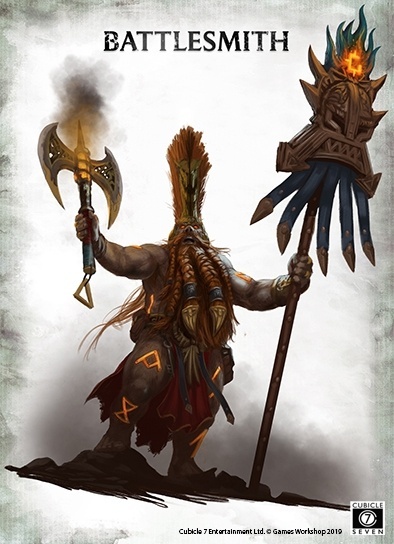 Concept art for several of the new character Archtypes was released as well: Aether-Khemist, Skyrigger, Excelsior Warpriest, Battlesmith, Auric Runesmiter, and Knight-Questor.
The game's planned release has been moved from late 2019 to Spring 2020.