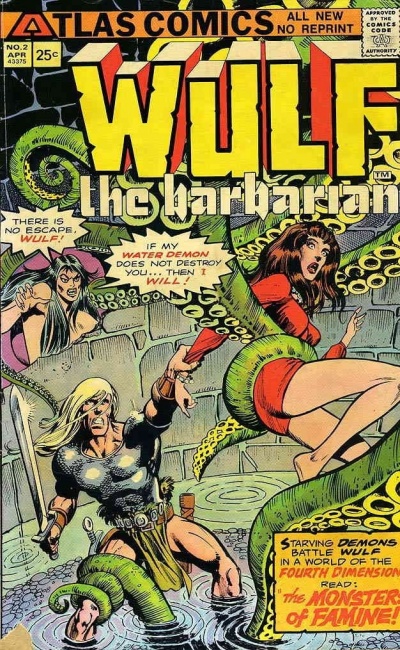 Producer Steven Paul's SP Media Group has acquired majority ownership of the Atlas Comics library and has signed a deal with Paramount Pictures for movies, according to
Variety
. The companies expect to put the first film into production in 2020, with one movie per year planned for release beginning in 2021. Budgets will be in the $60 million range, with bigger features also possible. Akiva Goldsman, of the Hasbro writers room and other geek projects (see "
Hasbro Assembles Writers Room for Cinematic Universe
"), will assemble a writers room to develop concepts from the properties, which include Wulf, Iron Jaw, Son of Dracula, Brute, Texas Kid and Dopey Duck.
The rights to the Atlas titles were held by Jason Goodman's Nemesis Group. Goodman is the grandson of Atlas Comics (and Marvel Comics) founder Martin Goodman. He made an effort to restart comic publishing in 2010 with J.M. DeMatteis as Editor-in-Chief (see "
Atlas Returns
"). But Dynamite Entertainment had the rights to the Atlas Comics brand (not the titles), and has recently been producing Atlas Edition variants for its titles (see "
Bettie Page and Red Sonja Headline New Dynamite Releases
"). The status of the publishing brand is unclear.
Goodman will retain an interest in the new Atlas company and will be head of publishing in addition to involvement in the films, according to the report.