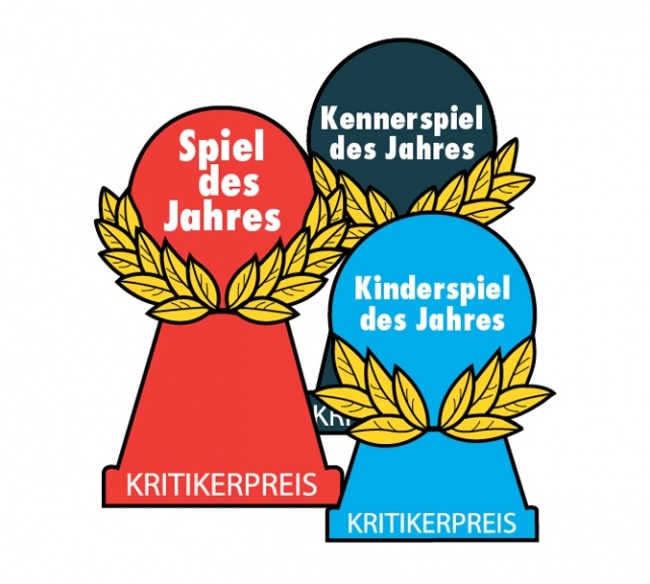 Nominations for the prestigious German game design award
Spiel des Jahres
have been announced along with the nominees for the
Kennerspiel des Jahres
and
Kinderspiel des Jahres
awards.
The Spiel des Jahres ("Game of the Year") nominees are:
Just One by Ludovic Roudy and Bruno Sautter (Publisher: Repos Production/Asmodee)
L.A.M.A. by Reiner Knizia (Publisher: Amigo Spiele)
Werworter by Ted Alspach (Publisher: Ravensburger Spieleverlag)
The winner will be announced by Professor Monika Grutters, the Staatsministerin for Culture and Media, at a ceremony in Berlin on July 22.
The Kennerspiel des Jahres ("Enthusiast's Game of the Year"), which recognizes "heavier" games for experienced gamers, will also be announced on July 22. The nominees are:
Detective by Ignacy Trzewiczek, Przemystaw Rymer, and Jakub Lapot (Publisher: Portal Games/Pegasus Spiele)
Carpe Diem by Stefan Feld (Publisher: Alea/Ravensburger Spieleverlag)
Flugelschlag by Elizabeth Hargrave (Publisher: Feuerland Spiele)
Three games were nominated for the Kinderspiel des Jahres ("Children's Game of the Year"):
Fabulantica by Marco Teubner (Publisher: Pegasus Spiele)
Go Gecko Go! by Jurgen Adams (Publisher: Zoch)
Tal der Wikinger by Marie and Wilfried Fort (Publisher: Haba)
A ceremony announcing the Kinderspiel des Jahres award will be held on June 24 in Hamburg.
Last year's winners can be found here: "Winners for 2018 'Spiel des Jahres'" and here: "'Dragon's Breath' Wins 2018 'Kinderspiel des Jahres.'"