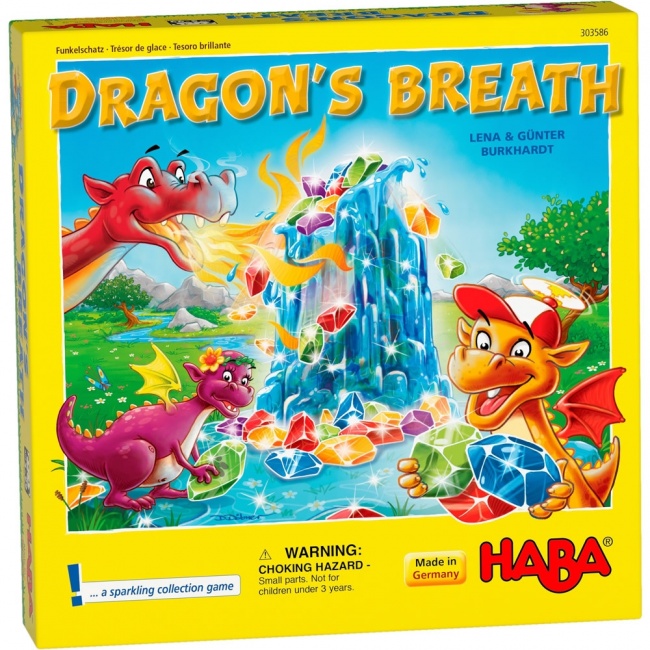 HABA Games'
Dragon's Breath (Funkelschatz)
was named winner of the 2018
Kinderspiel des Jahres
, the Best Children's Game category for the prestigious German game design competition.
Designed by daughter-father team Lena and Gunter Burkhardt, this fantasy children's game has players trying to collect the most colorful gems. Players are dragon children, who have found a column of ice with sparkling gems frozen inside. They convince dragon dad to melt the ice rings, so the overflowing gems fall to the ground and can gathered up. However, each player must pick a colored token each round, before the next ice ring is removed. This is the only color gems they may gather that round.
The game is for 2 – 4 players ages 5 and up, and plays in 15 minutes. MSRP is $19.99. HABA USA will release the game in North America this summer.
Brian Gomez's
ICE COOL
dexterity game won the Kinderspiel last year (see "
2017 'Kinderspiel des Jahres' Winner Announced
"). The 2018 winners for the
Kennerspiel des Jahres
and
Spiel des Jahres
will be announced on July 23 (see "
2018 'Spiel des Jahres' Nominations
").