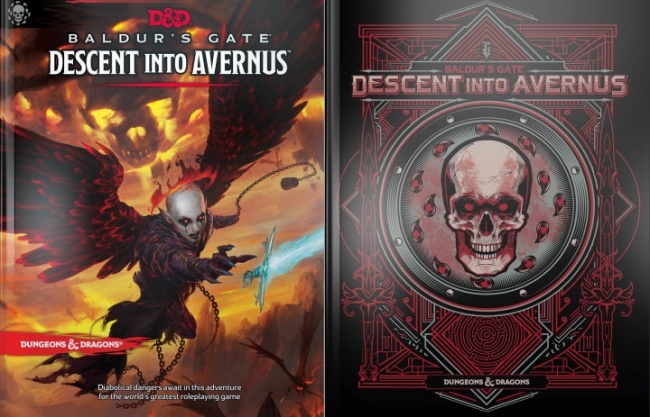 After last weekend's streaming announcements (see "
Product Highlights from 'D&D Live 2019: The Descent' Livestream
"), Wizards of the Coast has shared more details and images for upcoming roleplaying game books and accessories.
Dungeons & Dragons Baldur's Gate: Descent into Avernus guides would-be adventurers from the sprawling shadows of the city of Baldur's Gate into the planes-spanning Blood War in the pits of the Nine Hells. The adventures will take players from levels 1 to 13, introducing infernal war machines to D&D 5E, and tempt heroes with devils' deals that including enviable amounts of power and treasure. Game stores will also have an exclusive alternate art cover available. Release is set for September 17. MSRP is $49.95.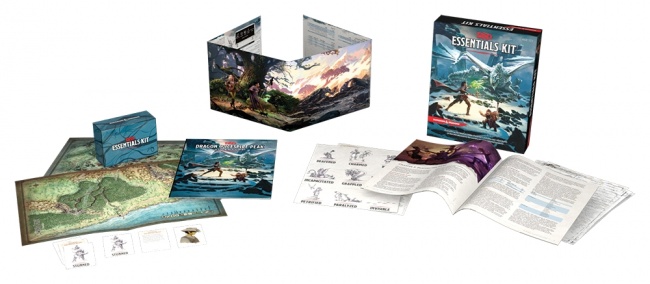 The
D&D Essentials Kit
is an introductory product that includes everything need to run a
D&D
game with a Dungeon Master and 1- 5 players. The newly designed rulebook streamlines gameplay by teaching players how to make characters and then starting them in the included adventure, "Dragon of Icespire Peak." The $24.99 box set is available first at Target (June 24), then enters wide release on September 3.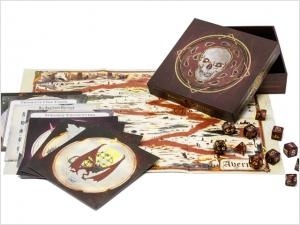 Dungeons & Dragons Baldur's Gate: Descent into Avernus Dice & Miscellany Set
is an accessory set containing resources to enhance players' experience while playing the venture. It includes 11 dice (2d20, 1d12, 2d10, 1d8, 4d6, 1d4), a felt-lined dice tray, 20 double-sided cards with encounter tables and story content featuring exclusive art from Max Dunbar, 2 exclusive bonus cards (Strange Encounters and Trinkets found in Avernus), a foldout map of Avernus, and a sizing chart for Blood War demons and devils. Release is September 17. MSRP is $24.95.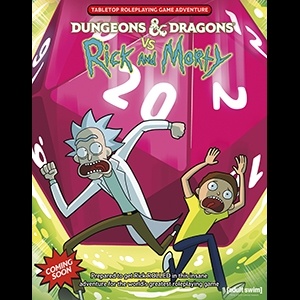 The Dungeons & Dragons vs. Rick and Morty: Tabletop Roleplaying Game Adventure
cover has been released, as well as a November 19 release date and $29.99 MSRP.