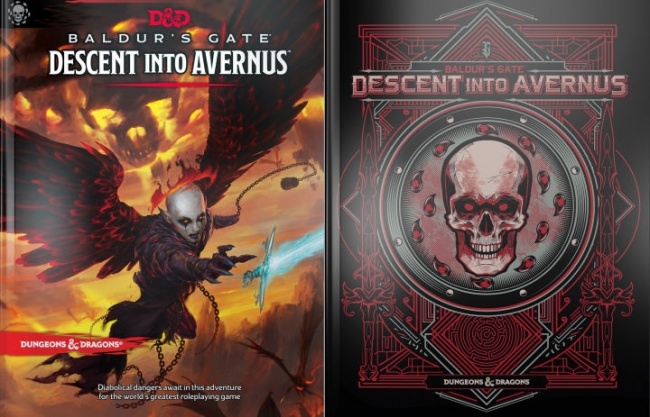 Wizards of the Coast has announced several upcoming
Dungeons & Dragons
products during its live online streaming event
The Descent,
as well as several products from license partners, and we round up the first ones here.
Dungeons & Dragons Baldur's Gate: Descent into Avernus will be the next adventure book released for the role playing game. The 256-page book has adventures that take player from level 1 to 13, as they traverse the seedy streets of Baldur's Gate and decent into the first layer of the Nine Hells. The book is developed by Chris Perkins. Release is set for September 17, and an alternate cover for game stores will also be available, with cover art by Hydro74.
The family card game Dungeon Mayhem (see "ICv2: Underground Disorder Dominates in 'Dungeon Mayhem'") will add its first expansion: Battle for Baldur's Gate. The expansion includes two new character decks into Minsc and Boo and the shapeshifting druid Jaheira.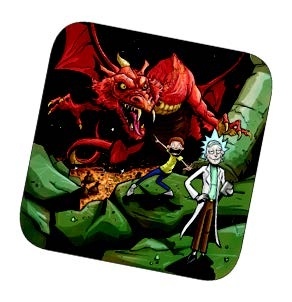 The
Dungeons & Dragons vs. Rick and Morty: Tabletop Roleplaying Game Adventure
will be a boxed set blending
D&D
with Adult Swim's popular
Rick and Morty
property. Similar to what happened in the Oni Press comic series (see "
Two of the Hottest Properties in Geek Culture Cross Over in Comic Miniseries
"). The box will include everything a Dungeon master needs to channel the power-gaming mad scientist and run a rickrolling adventure for up to 5 players, levels 1 – 3. Release is planned for fall.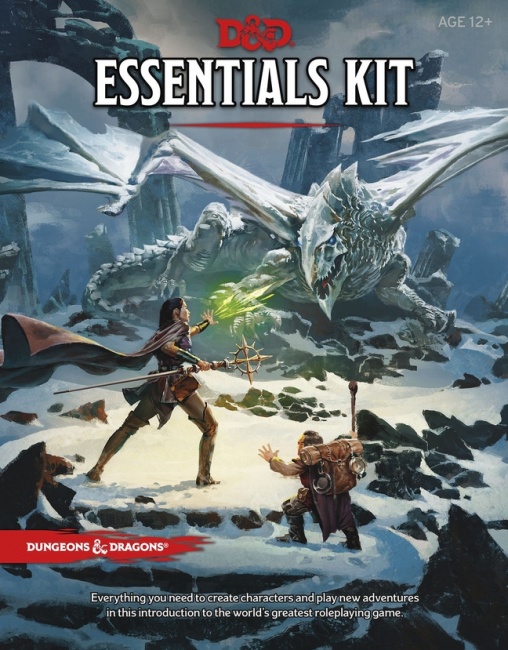 The
D&D Essentials Kit
is an introductory product for audiences interested in jumping into the world of roleplaying. The rulebook teaches players how to make characters, and includes the "Dragon of Icespire Peak" adventure written by Chris Perkins that introduces the new 1-on-1 rules variant. It will premiere in Target stores in North America on June 24, and broaden to wide release on September 3. MSRP is $24.99.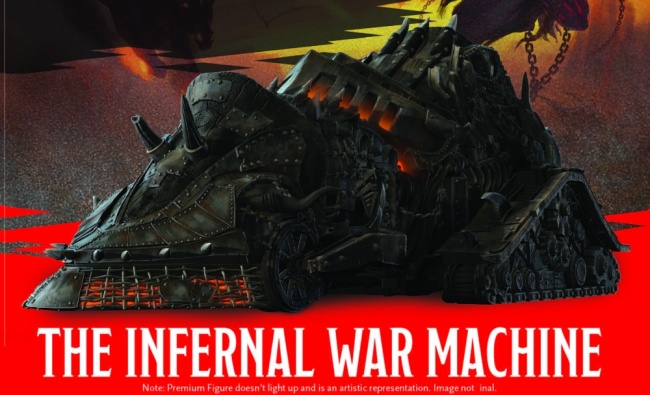 WizKids showed off a massive premium miniature that will be part of its licensed
D&D Icons of the Realms
miniatures line:
Baldur's Gate Descent into Avernus
–
The Infernal War Machine
which will arrive in August.
Gale Force Nine will be releasing licensed D&D Card Packs tied to Baldur's Gate: Descent into Avernus as well as Collector's Series Miniatures, DM Screens, accessories and expansions. (See images in the gallery below!)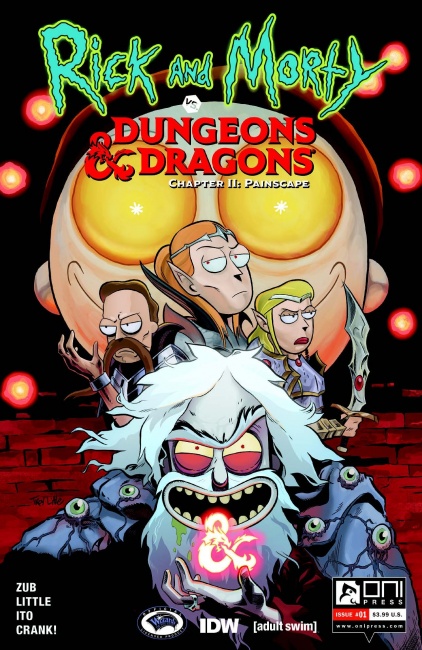 The popular Oni Press comic miniseries will also return for a new adventure:
Rick and Morty Vs. Dungeons & Dragons II: Painscape
launching on September 18. Writer Jim Zub re-teams with artist Troy Little to cause another train wreck of a good time by mashing the two properties together again in a four-issue adventure.