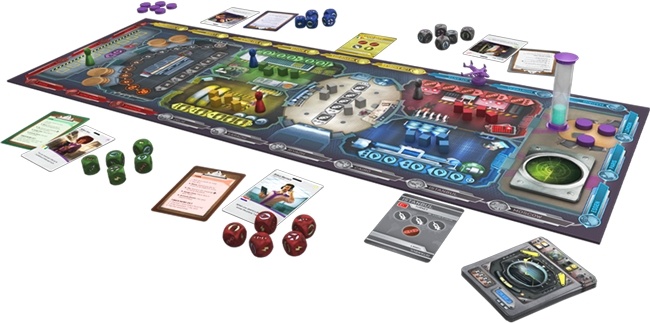 Z-Man Games will release
Pandemic: Rapid Response
exclusively to Target stores in the U.S. on June 23.
A real-time twist on the popular Pandemic board game, Pandemic: Rapid Response is designed by Kane Klenko (FUSE, Flip Ships). Players are members of the elite Crisis Response Unit (CRU), an international organization tasked with providing humanitarian relief around the world in a limited time frame. Natural disasters who affected cities around the world, and the CRU doctors and specialists fly a specially equipped plan to deliver life-saving aid as quickly as possible. Each player takes the role of a doctors and specialists with unique abilities, and on their turn, attempt to roll the correct combo of supplies and actions to deliver what the next city desperately needs. But be quick – the timer is running down.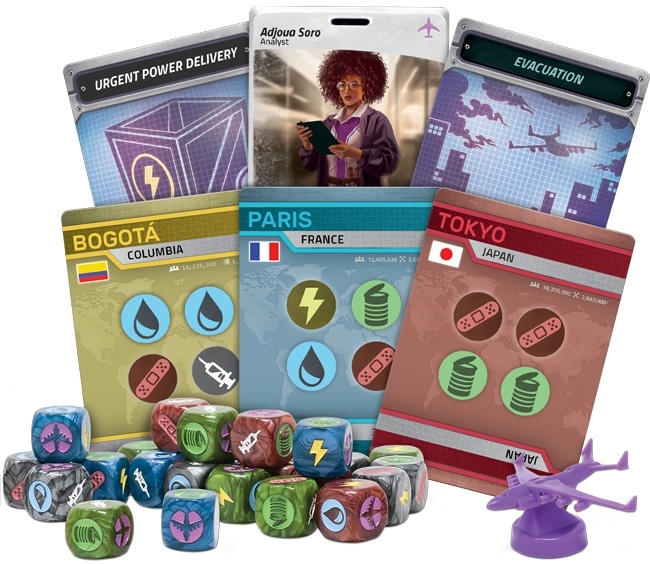 The box contains 24 dice (6 each of 4 colors), 20 supply crates (4 each of 5 colors), 4 player pawns, 1 plane with stand, 24 city cards, 7 role cards, 4 reference cards, 15 crisis cards, 1 plane board, 1 sand timer, 9 time tokens, 1 waste marker, and a rulebook. The game is for 2 – 4 players, ages 8 and up, and plays in 20 minutes. MSRP is $39.99.
The game is available exclusively to Target in the U.S. and internationally through regular game distribution channels.
(See more game images in the gallery below!)