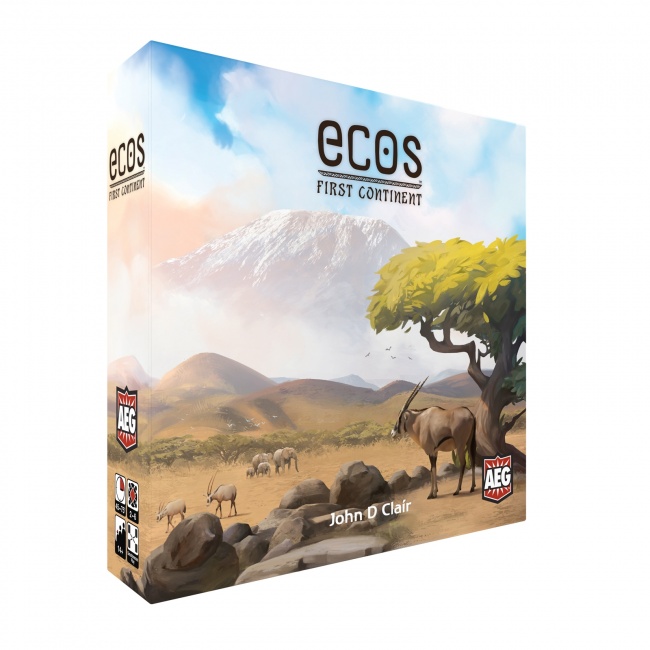 John D. Clair's world-building board game
Ecos: First Continent
will be released by Alderac Entertainment Group on October 25.
In Ecos: First Continent, the players are world-building forces of nature competing to see whose vision of a new planet will win out. Acting simultaneously, the players use elements drawn randomly from a bag to activate their cards, which allows them to modify the continent growing on the table. Their choices will determine whether mountains, jungles, savannahs, or other types of terrain will dominate the landscape and which types of fauna will be able to thrive on the new land. Unused elements can be used to expand a player's options through the purchase of additional cards and energy cubes.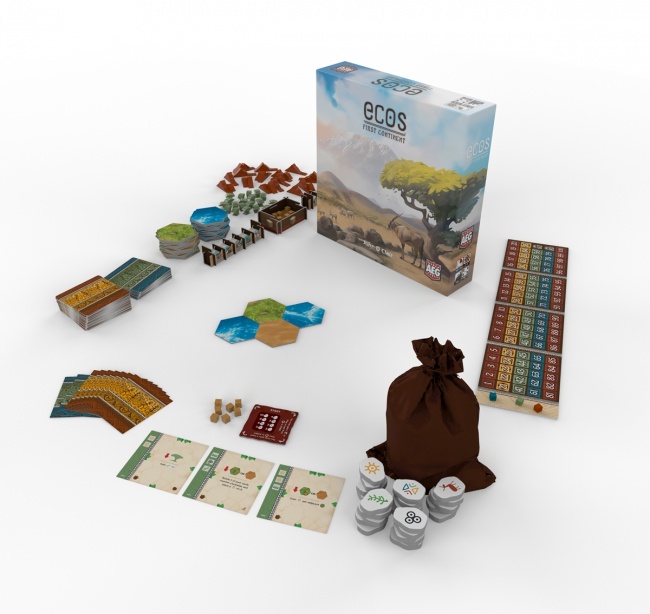 The game is intended for 2 to 6 players, ages 14 and up, and takes around an hour to play. It comes with 75 map tiles, 152 wooden tokens, 105 cards, 105 animal tokens, 6 dial tokens, 3 storage containers, 1 cloth bag, and 1 score board. MSRP is $59.99.
This summer, Alderac will release a new Thunderstone Quest expansion and the third The Captain is Dead cooperative game (see "'Thunderstone Quest,' 'The Captain is Dead' Expansions This summer From AEG").
Last month, Alderac's CEO John Zinser announced that the company would be shifting to a more focused production schedule starting this year (see "Alderac CEO Zinser Explains Cut in Titles").