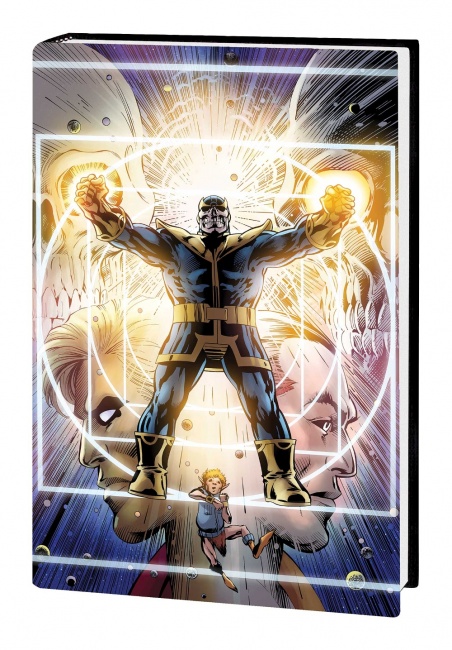 Marvel Comics will release the final volume in the cosmic Thanos original graphic novel trilogy, written by his co-creator Jim Starlin.
Thanos: The Infinity Ending
will release on October 2.
In the distant future, Thanos is the most powerful being in existence, but he's not satisfied to rule in his own time – he wants to command all time and space, including his past self! Can Thanos' brother Eros, Adam Warlock and Pip the teleporting troll find a way to unhook Thanos' consciousness from its infinity loop? Or will it push them all beyond endurance?
The 112-page oversized hardcover has an MSRP of $24.99.
This OGN follows Thanos: The Infinity Siblings (see "'Infinity War' Publishing Build-Up") and Thanos: The Infinity Conflict (see "Preview: 'Thanos: The Infinity Conflict' OGN HC").
This will likely be the last original Thanos material produced by the author. Starlin had a falling out with Marvel Editorial in 2017 over the similarity of the ongoing Thanos comic to this trilogy he was producing with Alan Davis (see "Starlin Leaving Marvel on Eve of 'Infinity War'").