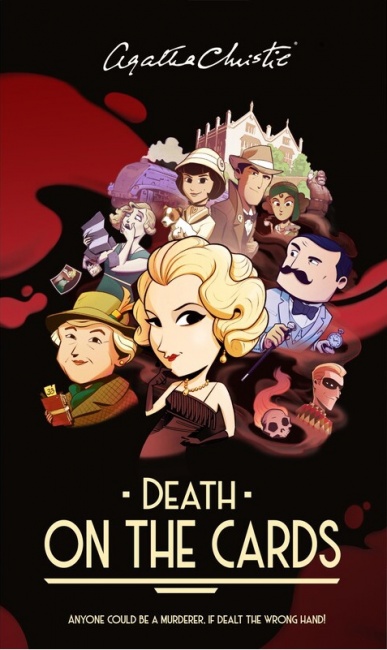 Modiphius Entertainment has teamed up with Agatha Christie Limited to produce a social deduction style card game called
Agatha Christie – Death on the Cards
, releasing in December.
Agatha Christie – Death on the Cards
puts players in the roles of some of Christie's beloved characters, such as Hercule Poirot, Miss Marple, Mr. Satterthwaite, or Parker Pyne as they try to identify the murderer through their detective skills. But one of the players is secretly the murderer, trying to undermine their efforts and keep their identity hidden. In addition, every player has a dark secret that they would prefer the others not discover, further enhancing the environment of suspicion and secrecy.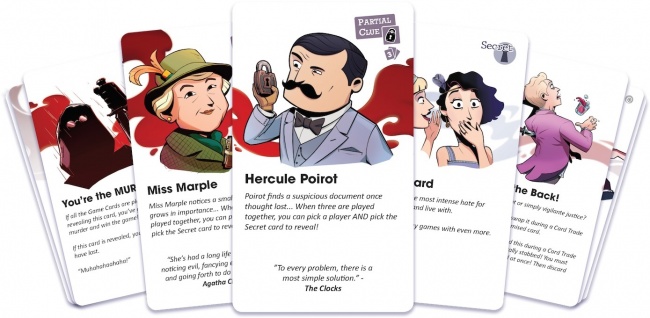 Created by Dr. Tomas Rawlings of Auroch Digital,
Agatha Christie
is a semi-cooperative game of bluffing and deduction for 2 to 6 players. The game includes 80 cards featuring characters and themes from Christie's novels. MSRP has not been announced. Modiphius will offer players a sneak preview of the game at Gen Con this summer, before releasing the game during the Christmas season.
Modiphius also plans to release a tabletop miniatures game based on
The Elder Scrolls
in December (see "
Modiphius Brings 'Elder Scrolls' to Tabletop
").