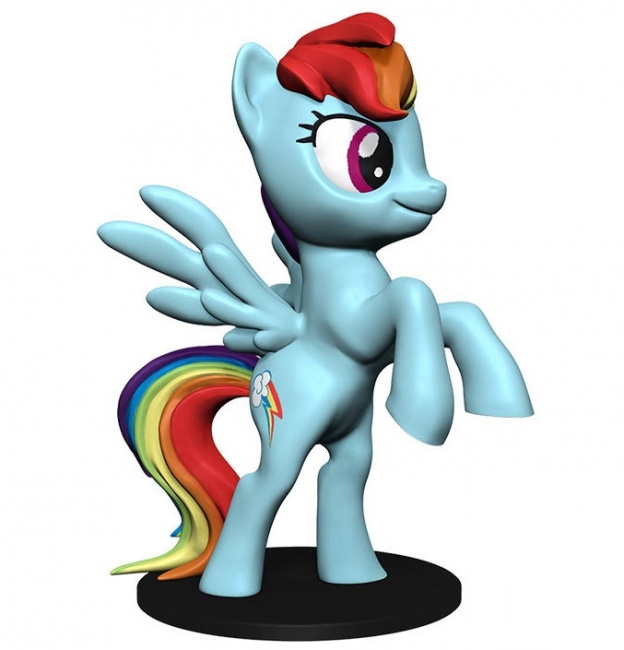 In October, WizKids will release six
My Little Pony Themed Deep Cuts
unpainted miniatures, produced under a license from Hasbro.
Like other
Deep Cuts
minis, the
My Little Pony Themed Deep Cuts
is a line of unpainted plastic miniatures that are sold pre-assembled and pre-primed so buyers can begin painting with minimal prep and the minis feature deeper engraving to help painters locate and paint details. The
My Little Pony
line will also include decals and stickers that depict "Cutie Marks," which can be attached to the models to finish the look.
The first wave of
My Little Pony Themed Deep Cuts
will include six sculpts of popular
My Little Pony
characters:
Rarity
Apple Jack
Fluttershy
Rainbow Dash
Pinkie Pie
Twilight Sparkle
Each miniature will be sold separately and will be MSRP $4.99.

WizKids is preparing to launch a program of in-store painting events to support the launch of the new line.

Click on the gallery below for images of the new miniatures.

Autumn will also see the release of new miniatures for WizKids' existing unpainted miniatures lines (see "Fall 'Pathfinder Deep Cuts' and 'WizKids Deep Cuts' Minis" and "Dragon Wyrmlings, Elementals, Golems, More for 'Nolzur's Marvelous Miniatures'").