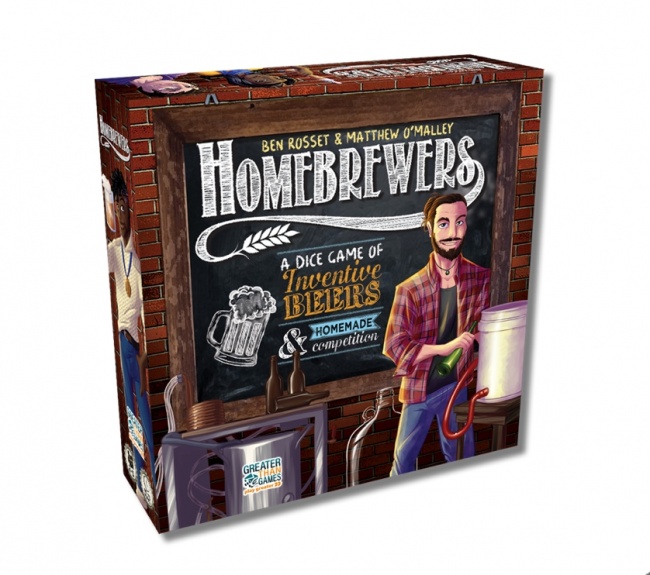 The third beer brewing-themed game from Greater Than Games,
Homebrewers
, will release in July.
In Homebrewers, the players compete to create the best homemade beers they can concoct, hoping to impress the judges at two contests and earn the highest reputation for their brews. Each round, the players trade dice with the other players. The dice then determine which actions they can take during their turns, such as adding new flavors to their beer or improving the quality of their brews. As they add flavors to their beer, they gain access to special abilities, which can earn them additional reputation or other advantages.
At two points during the game, Summerfest and Oktoberfest, the players present their best brews to the judges, earning reputation based on their ranking. At Oktoberfest, they can also look to match the specific tastes of the judges for bonus reputation points. At the end of the game, the player with the most reputation points wins.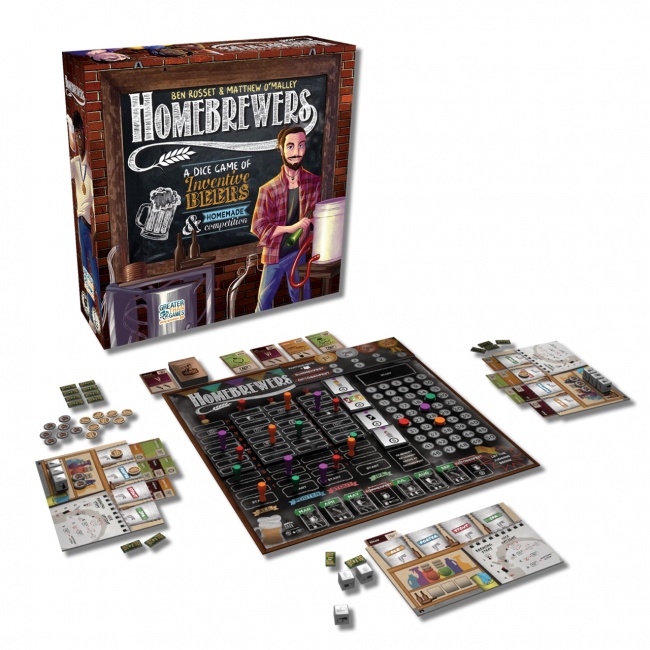 Homebrewers
was designed by Ben Rosset (
Brew Crafters
,
Microbrewers
) and Matthew O'Malley (
Between Two Cities
,
Diner
) and is intended for 2 to 5 players, ages 14 and up. Games take 30 to 45 minutes to play. MSRP is $39.95.
Production of Homebrewers was funded through a Kickstarter campaign last September that attracted 764 backers to pledge a total of $35,484 (an average of $46.45 per backer). Backer fulfillment will be in June, with release into the trade to follow.
Earlier this month, Greater Than Games announced a deal to acquire Cheapass Games (see "Greater Than Games Acquires Cheapass Games").