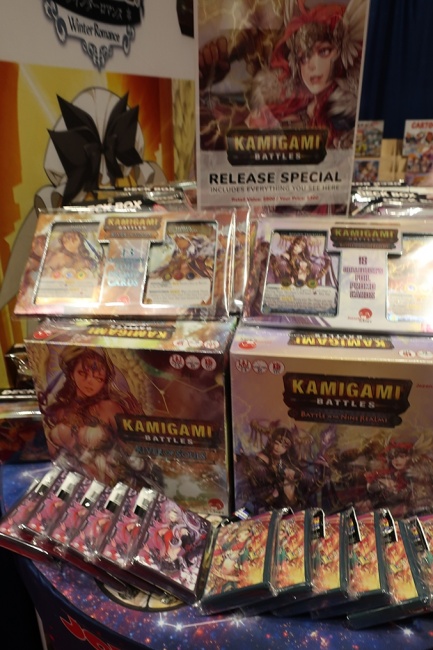 Japanime Games announced a new opportunity for retail stores at ACD Games Day: bundles of the company's top summer convention releases will be available to order through distribution before the individual new releases are available.
"What we're doing is trying to create release events for stores to be able to have people come to get early copies of games before they happen at conventions," Japanime's David Bock explained.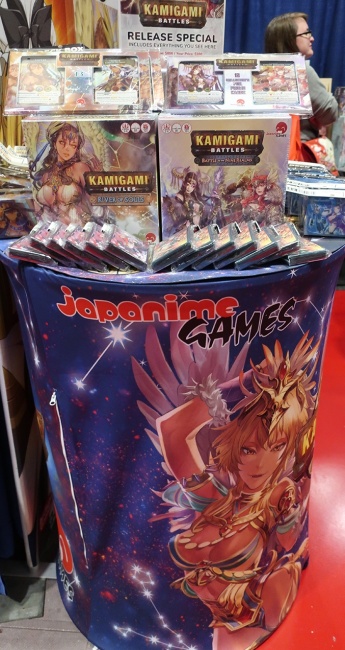 Kamigami Battles
ships with six copies each of the base game and the forthcoming expansion,
River of Souls
, which releases at Gen Con. The bundle also includes special foil cards retailers can sell or give away as promos, deck boxes, and card sleeves. Stores running an event are eligible for a demo table and playmat.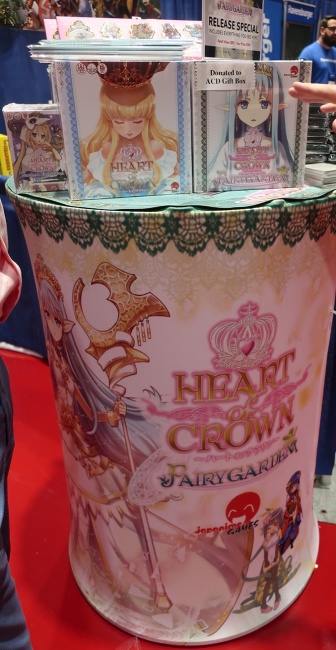 A second bundle is available for
Heart of Crown
. It includes six copies each of the base game and the forthcoming standalone expansion,
Fairy Garden,
as well as foil promos, sleeves, deck boxes, and 11 acrylic princesses for the game. Like the
Kamigami Battles
bundle, retailers running a demo can receive a table and playmats.
Both bundles are available now and are $300. The retail value is $800, and Bock stressed they work in any size store.
"We've actually had it be very successful in smaller stores," he said.