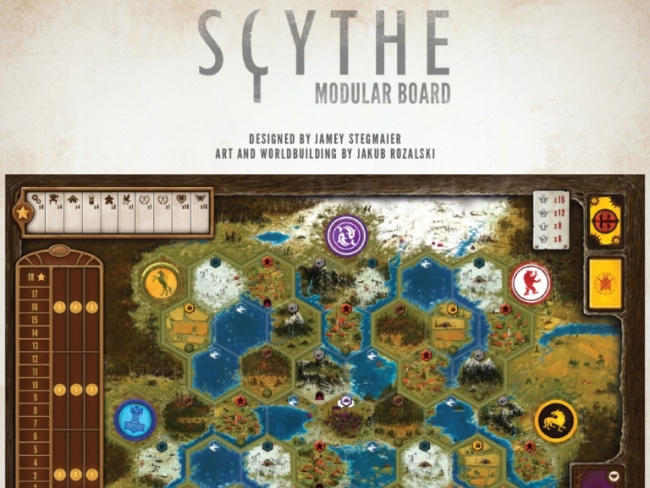 Stonemaier Games is offering a new variable board for its hit game
Scythe
. The
Scythe Modular Board
will release on July 26.
The
Scythe Modular Board
allows players to alter the geography of the game board each time they play by using a combination of the double-sided game board and four double-sided terrain tiles. The variability of the game board is intended to enhance the replayability of the game and introduce new strategic decisions for the players.
The expansion features a drafting mechanic that players use to set up the game board and their faction home locations. It also offers ways for players to make the board space tighter for games with fewer players, making the game more competitive. It was designed by
Scythe
creator Jamey Stegmaier.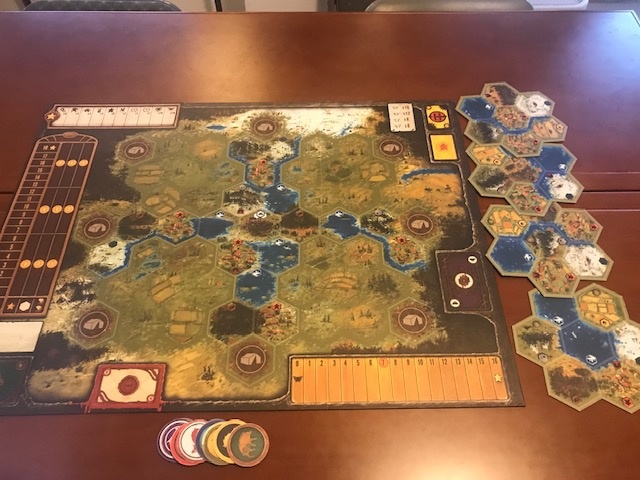 The
Scythe Modular Board
comes with 1 double-sided board measuring 624mm by 818mm, the same size as the standard
Scythe
board. It also has 4 double-sided terrain tiles, 8 home base tiles, 8 structure bonus tiles, and "Automa" rules for playing the game solitaire. It supports games with up to 7 players. A copy of the base game is required to play. MSRP is $25.00.
Scythe
has been a cornerstone of Stonemaier's product line, ranking in the top ten best-selling games on ICv2's list as recently as last autumn (see "
Top 10 Hobby Channel Board Games--Fall 2018
").