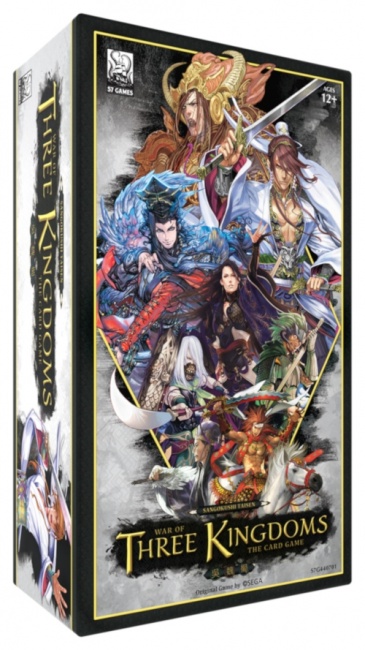 S7 Games has announced a deal with SEGA to produce a card game based on the Japanese video game
Sangokushi Taisen
. The new game, entitled
War of Three Kingdoms: The Card Game
will release on October 18.
Set during the "Three Kingdoms" period of Chinese history in the Third Century,
War of Three Kingdoms: The Card Game
offers players the opportunity to build their own kingdom through a deck-building-style game mechanic, using cards representing generals, troops, and battle tactics. They then deploy their armies to attack their opponent's "Wall," with victory going to the player who can overwhelm their opponent's defenses.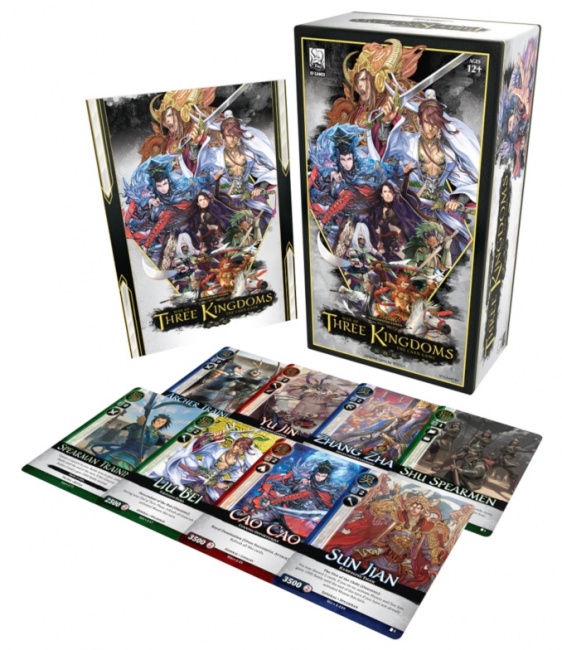 War of Three Kingdoms: The Card Game
is intended for two players, but features three sets of faction cards representing the kingdoms of Wei, Shu, and Wu, a total of 300 cards lavishly illustrated in an Ancient Chinese fantasy style. It is recommended for ages 12 and up, and takes about half an hour to play. MSRP is $29.99.
S7 Games is the new name for the former Shinobi 7, the game design branch of Seven Seas Entertainment (see "
Shinobi 7 Rebrands as S7 Games
").