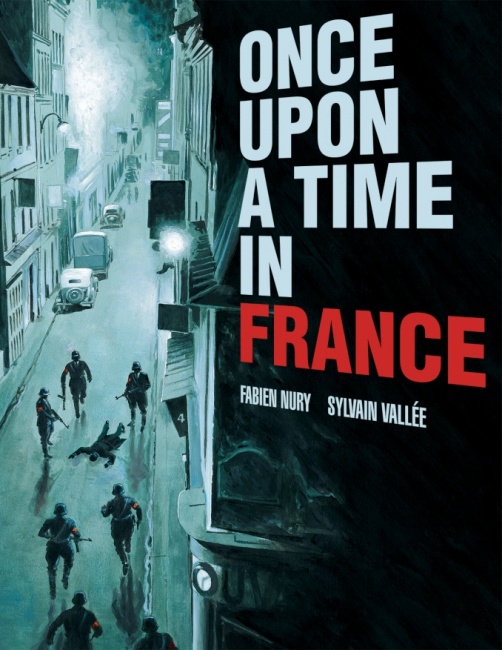 Dead Reckoning will release
Once Upon a Time in France
in a single 368-page volume in September. The story by Fabien Nury and Sylvain Vallee was originally published in six volumes in French, winning the Best Series Award at Angouleme (see "
Art Spiegelman Wins Grand Prize at Angouleme
"). Over 1 million copies have been sold worldwide.
Once Upon a Time in France
tells the story of Joseph Joanovici, a Romanian Jew who migrated to France in the 1920s and became one of the richest men in Europe. When the Nazis invade, he became a collaborator and resisted occupation, playing both sides in an attempt to save himself and his family.
The 10.88" X 8.5" softcover will retail for $29.95.