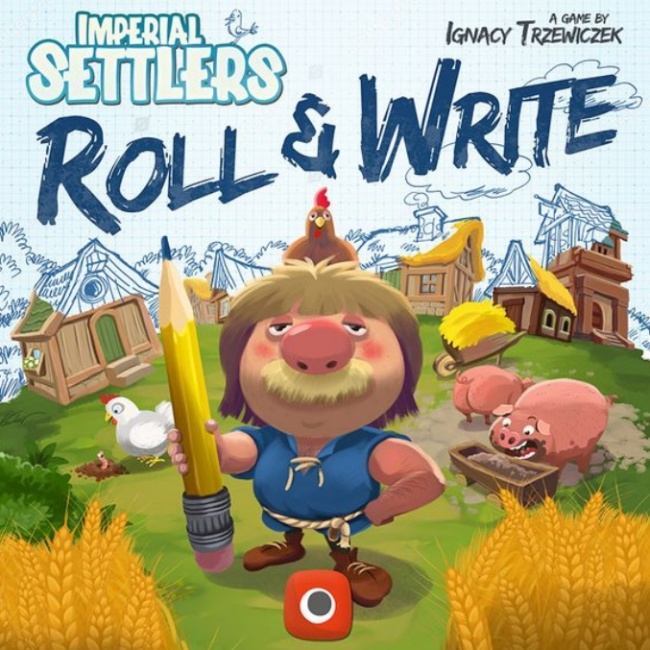 Portal Games' will release
Imperial Settlers: Roll & Write
this week.
Utilizing a write and roll mechanic, players take actions simultaneously over 10 rounds. Four dice are rolled for resources and workers. Players track their progress with each roll on their Village Sheet, using the given resources and workers to build with. There are multiple ways to score Victory Points, and the winner is decided by whomever has the most Victory Points in the end. The game includes a Competition Mode for multiplayer and a solo Adventure Mode.
Imperial Settlers: Roll and Write
is for 1 to 4 players, age 10 and up, and plays in 30 minutes. It is street dated for June 20 with a MSRP of $29.99.