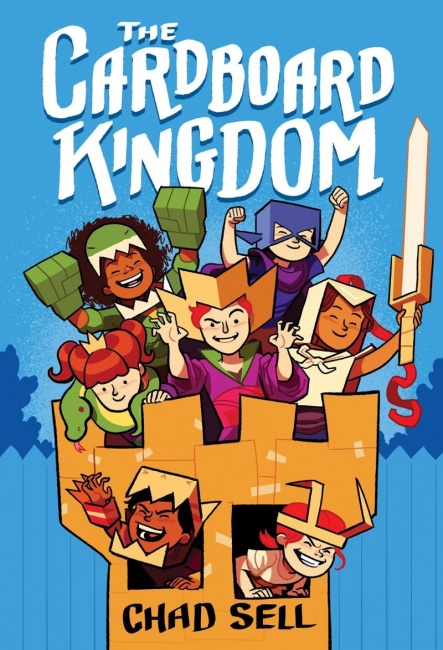 At the Ann Arbor Comic Arts Festival, the Michigan-based Kid Read Comics announced that Chad Sell's
The Cardboard Kingdom
has won the 2019 Dwayne McDuffie Award for Kids Comics. The award is named for the late Dwayne McDuffie, creator of
Static
and co-founder of Milestone Media.
Published by Knopf Young Readers, The Cardboard Kingdom is subtly unified group of vignettes that take place in one neighborhood over a summer filled with nuanced portraits of imaginative youngsters.
Previous winners of the Dwayne McDuffie Award for Kids Comics include Hilda and the Black Hound by Luke Pearson, Awkward by Svetlana Chmakova, Ghosts by Raina Telegemeier, and The Tea Dragon Society by Katie O'Neill.