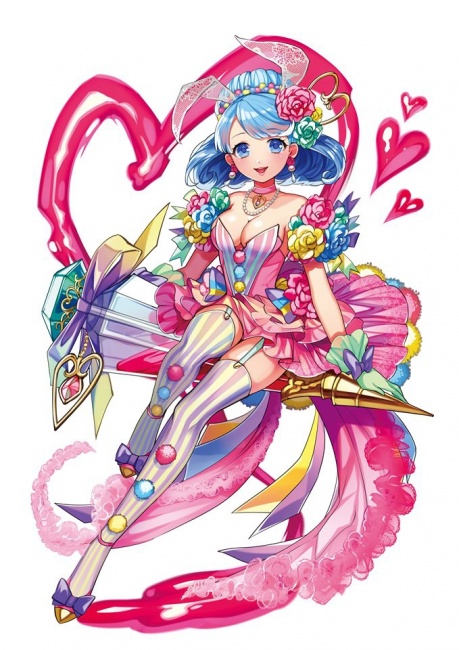 Force of Will Co., Ltd. will release
Polar Night
, the second set for the second season of
The Caster Chronicles
trading card game, on August 30.
Polar Night explores a growing conflict between the Devines and the Demons in Morning Star Academy after the Devine Yukihiko Mashiyu became the year leader for the 50th Grade, picking up the storyline where April's Caster Wars left off. Now, "another," a powerful being that seeks to destroy the Earth, has appeared at the academy, forcing the two sides to join forces against it.
The new expansion will be available in both starter decks and booster packs:
The Polar Night Dual Starter Deck will be a fixed set with two complete playable decks featuring new School Casters and Cthulhu Servants, a total of 102 cards including 36 different card types. A coin card, a PR card, and a rules sheet round out the set. The decks will be sold in five-deck display boxes. MSRP has not been announced.
The rest of the expansion will be available in Polar Night Booster Packs. The complete expansion has a total of 84 cards with the following rarities: 2 Hyper Rare, 2 Secret Rare, 11 Reprints, 11 SR, 11 R, 13 U, and 34 C. Each pack will contain 7 cards, and they will be packaged in 10-pack display boxes. Each display will include one Limited PR card. MSRP has not been announced.
Click Gallery below for full-size art from the set!
The Caster Chronicles, Force of Will's game of competing magic academy students, was launched in 2017 (see "New TCG 'The Caster Chronicles' Launches in October").