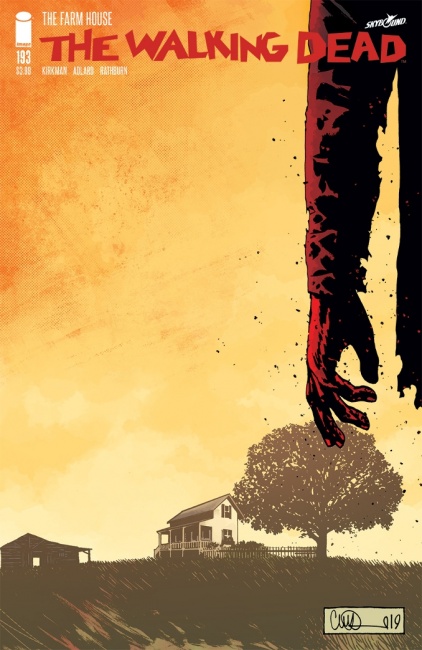 The Walking Dead
#193, which will be released in comic stores today, will be the last issue of the comic, according to a note from writer Robert Kirkman in the issue. "That's it... it's over... we're done," he wrote. The ending of the series come as a surprise to retailers and fans, as subsequent issues with faux cover art were solicited to mask the plan to end the series.
Kirkman explained the secrecy. "
The Walking Dead
has always been built on surprise," he wrote. "It just felt WROMG and against the very nature of this series not to make the actual end as surprising as all the big deaths."
The ending of the series is a blow to comic retailers;
The Walking Dead
is the bestselling comic from #3 comic publisher Image Comics. It was the #27 comic in comic stores in May, selling over 48,000 copies (see "
Top 500 Comics—May 2019
").