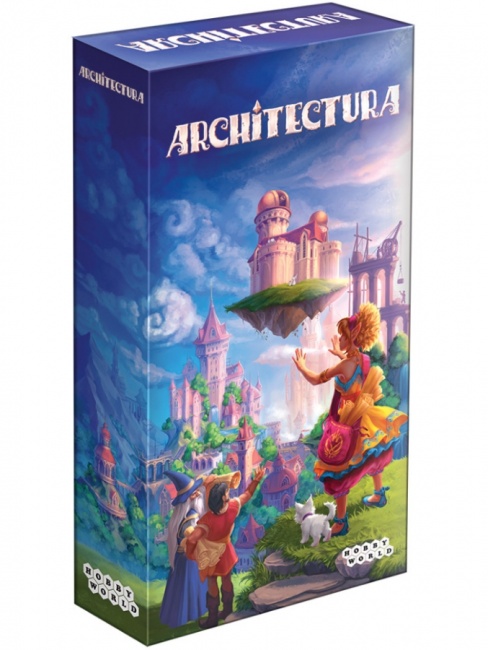 Arcane Wonders will publish
Architectura
in the U.S.
Architectura
was originally published by Russian publisher Hobby World.
Architectura
is an interactive city-building game in which players take turns placing cards to build a city grid of blocks and streets. Each card has a value and that value may change because of other cards. Each building players construct will affect the value of adjacent buildings. They may even destroy them.
Architectura
includes 72 building cards, 8 block cards, 8 protection cards, a 18"x 26" (460x670 mm) neoprene playmat, and rule book.
Architectura
is for 2 to 5 players, ages 8 and up, and plays in 60 minutes. The game is planned for release at Gen Con in August, though MSRP has not been revealed at this time.
Arcane Wonders announced
Dragon Scales
for release at Gen Con earlier this year (see "
'Dragonscales' and 'Volcanic Island'
").
Click Gallery below to see Architectura's components!