Yen Press arrived at Anime Expo with an armload of new manga and light novel licenses to announce.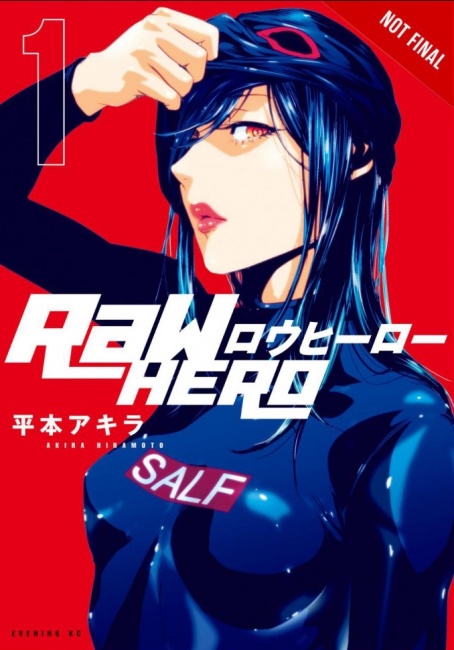 RaW Hero:
Akira Hiramoto, the creator of
Me and the Devil Blues
and
Prison School,
takes a walk on the superhero side with this tale of Chiaki, a desperate unemployed man who misses a job interview because he stopped a sexual harasser on the train, and finds himself caught up in a struggle between heroes and villains.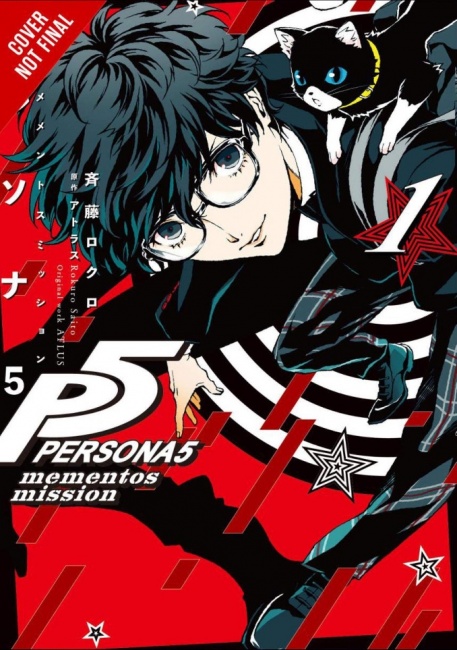 Persona5 Mementos Mission:
Based on the
Persona 5
role-playing game, this manga follows two
Persona 5
characters, Ren Amamiya (the Joker) and fashion model Ann Takamaki, on a mission to save the life of the director of a entertainment agency. (Udon Entertainment has the licenses to the
Persona 3
and
Persona 4
manga.)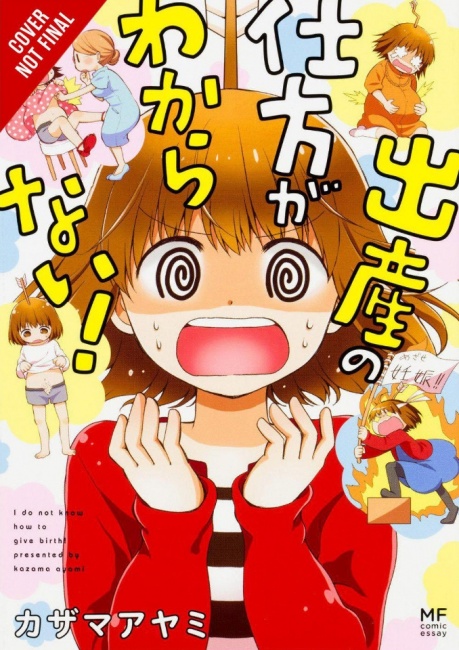 I Don't Know How to Give Birth:
This memoir follows the experiences of a self-confessed otaku manga creator as she learns everything she needs to know about pregnancy and childbirth.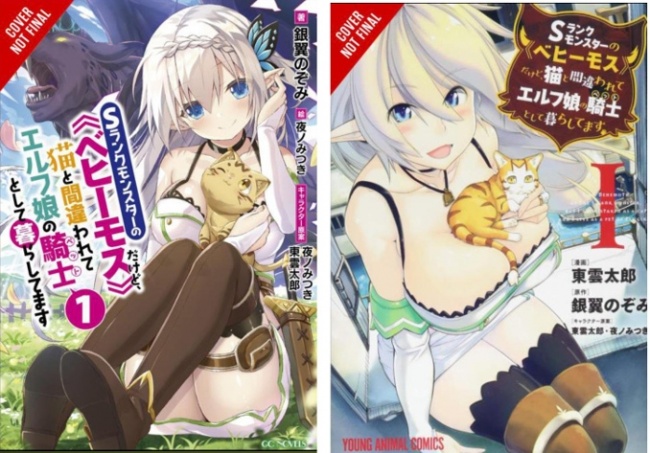 I'm a
"
Behemoth,
"
an S-Ranked Monster, but Mistaken for a Cat, I Live as an Elf Girl's Pet:
This is a serious contender for longest title of the year, a category in which Yen Press excels. The protagonist is a knight who dies in battle and is reincarnated as a behemoth, a powerful monster. The catch is, he's a baby behemoth, so he looks a lot like a cat, and consequently becomes the pet of an elf-girl adventurer. Yen has licensed both the manga and the light novel versions of this story.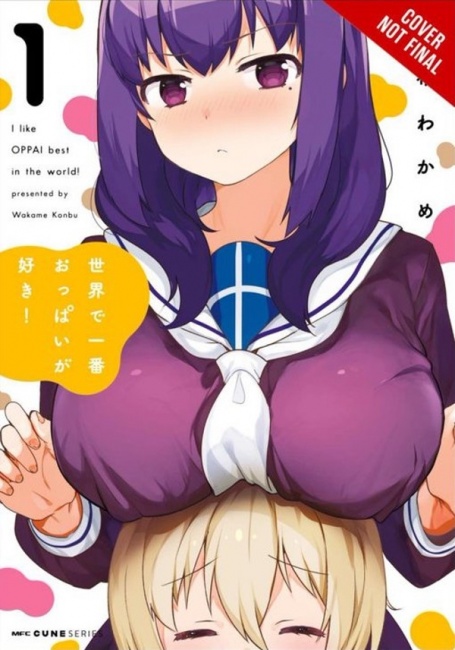 Breasts Are My Favorite Things in the World:
Well, this is a book that will sell itself on the title alone. It's a yuri romantic comedy about a girl who is obsessed with breasts, especially those attached to her best friend, Harumi.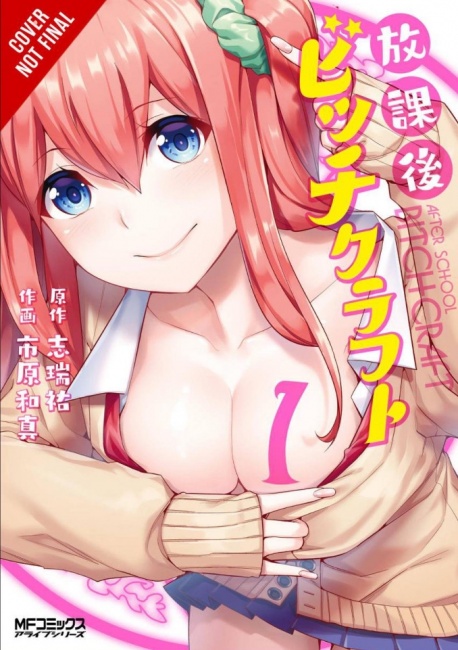 Afterschool Bitchcraft:
Renji Fuymi is a science teacher with a secret identity: He's also a powerful sorcerer. When one of his students accidentally crosses a (magical) boundary, he takes her on as a disciple, but the copy and the cover hint that their relationship may not be strictly professional.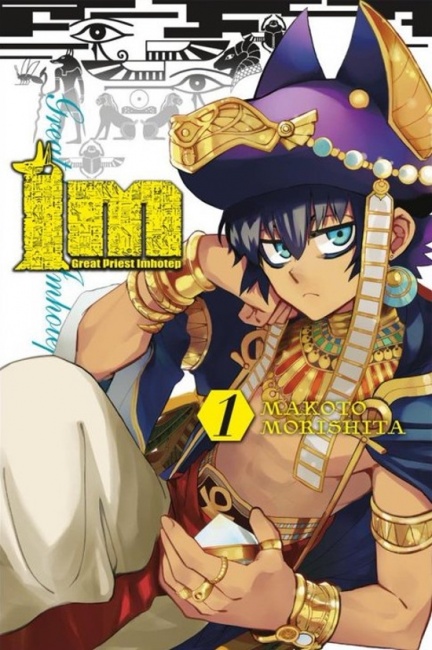 Im: Great Priest Imhotep:
An ancient Egyptian prince crosses the boundaries of time and space looking for dangerous creatures called magai and ends up in modern-day Japan, where he proves a disruptive force in the life of a loner schoolgirl. This is the print edition of a manga Yen is already publishing digitally.
Toilet-Bound Hanako-Kun:
Another of Yen's digital series makes it to print: There's supposedly a ghost in the third-floor girls' bathroom of Kamome Academy that will grant any wish, but when a student actually tries it, she is surprised to learn that Hanako is a boy. A 12-episode anime series was announced at Anime Expo as well; the anime will premiere in 2020.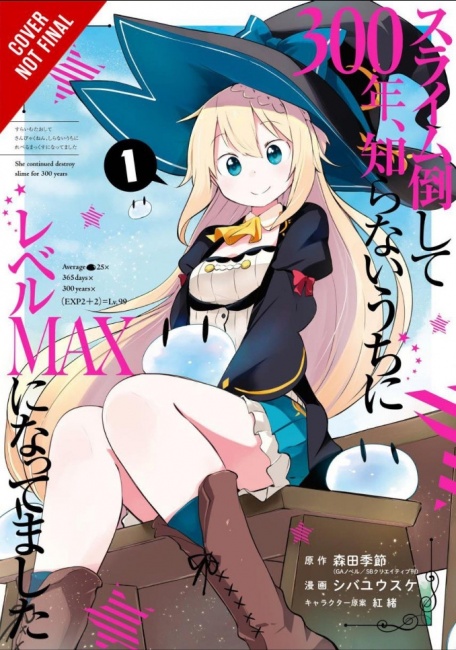 I've Been Killing Slimes for 300 Years and Maxed Out My Level:
A manga based on the light novel series (also published by Yen) about an office worker who dies of overwork and is reincarnated as a powerful witch but just wants to chill out.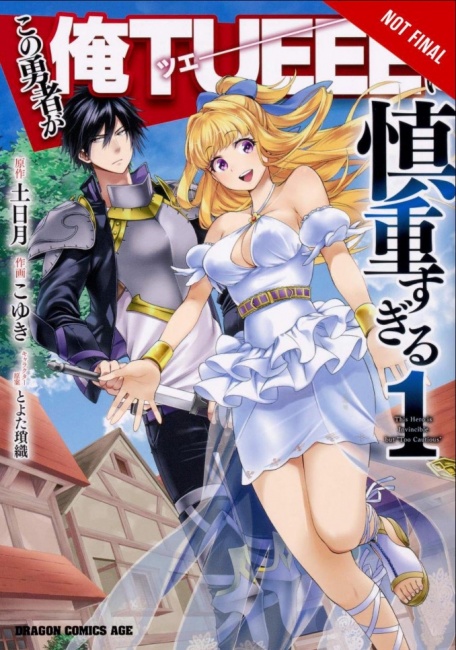 The Hero Is Overpowered but Overly Cautious:
Yen Press is already publishing the light novel version of this fantasy series; the manga is scheduled for 2020, and the anime will launch in Fall 2019.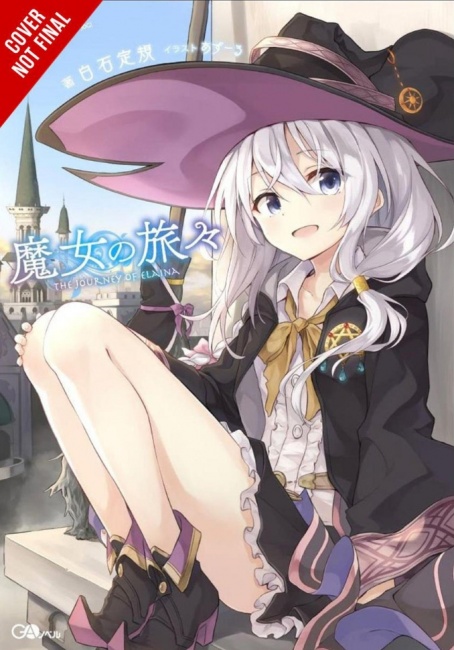 Yen also announced three light novel licenses:
Interspecies Reviewers: Ecstasy Days,
which is apparently a spin-off of the manga series
Interspecies Reviewers,
also published by Yen;
Wandering Witch: The Journey of Elaina
; and
Rascal Does Not Dream of Bunny Girl Senpai,
another property that Yen is already publishing in manga form.
There have also been several announcements of new anime based on Yen Press manga and light novels:
Do You Love Your Mom and Her Two-Hit Multi-Target Attacks?
(light novels published by Yen Press) will begin streaming on Crunchyroll and FunimationNow on July 12.
Plunderer,
a manga licensed by Yen Press, will get an anime adaptation that will start streaming on FunimationNow in Winter 2020.
My Teen Romantic Comedy SNAFU,
the anime adaptation of the manga and light novels titled
My Youth Romantic Comedy Is Wrong, As I Expected,
will get a third season in 2020. The first two seasons were streamed on Crunchyroll.
Click Gallery below for full-size images!