Kodansha Comics announced at Anime Expo that it will bring several of its digital-first series to print, including the cult favorite Saint Young Men, and will release some new series and new editions of classic series. Here's the full list; all will debut in 2020 unless noted otherwise.

First, the classics…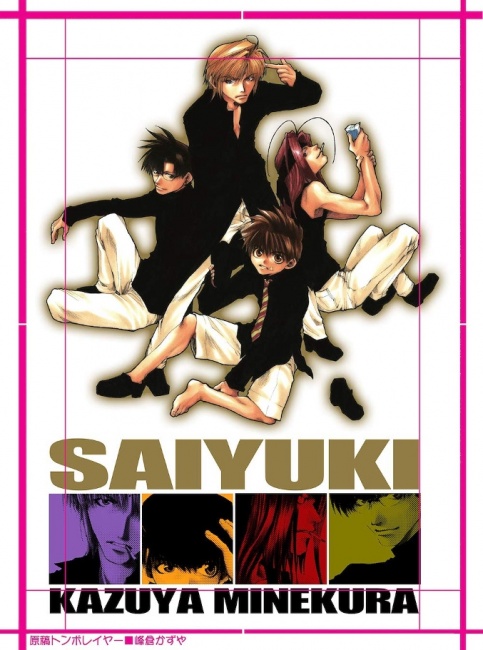 Saiyuki:
This series by Kazuya Minekura was published by Tokyopop in the 2000s. Kodansha is bringing it back with a new translation and publishing it in 400-page hardcover volumes. The story is an action/fantasy tale of a monk and three supernatural companions on a quest to save a city. There are several sequels and anime associated with this series, but most of them are no longer available in English; this new edition may change that, however.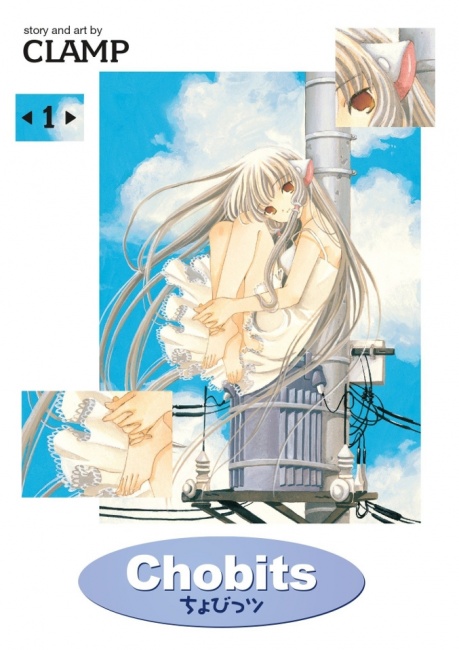 Chobits
: The manga collective CLAMP produced this story about a young man who finds a discarded android/computer, called a "persocom," with the form of a young woman and tries to figure out where it came from. The series, originally eight volumes long, was first published in English by Tokyopop and then by Dark Horse Comics, which collected it into two omnibus volumes. Kodansha will publish it as part of its Kodansha Classics line. The anime is available on FUNimation's website. No release date was announced for this manga.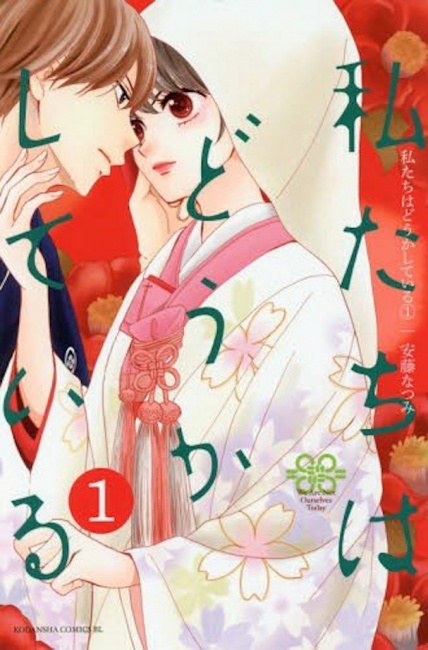 Clover
: Another CLAMP series that will find a new home in the Kodansha Classics imprint,
Clover
is a dystopian story set in the future, in a world where certain children, called "clovers," have special powers. Like
Chobits
, this series was published by Tokyopop in the early 2000s and then by Dark Horse, which bound up the four original volumes into a single omnibus. No release date was announced for this manga.
New manga: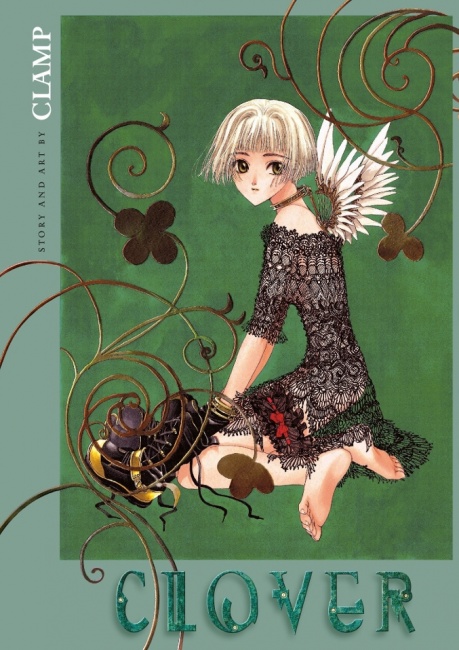 Something's Wrong With Us
: Nastume Ando, creator of
Kitchen Princess
and
Arisa,
is back with a suspense story (and, presumably, romance) that takes place in the world of traditional Japanese sweets.
Kitchen Princess
fans know that Ando understands the connections between hearts, minds, and palates, so this is likely to be a great shojo series.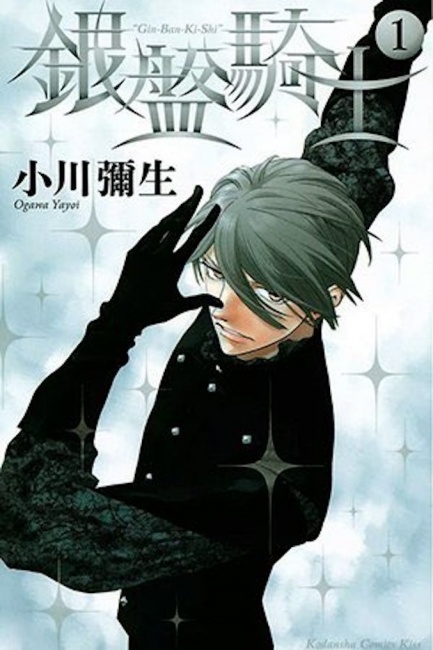 Knight of the Ice
: Cute guys on skates! The first thing that springs to mind is
Yuri on Ice,
but the story is a comedy about a renowned figure skater who can't perform without his childhood friend Chitose looking on… reciting a spell from a magical-girl anime. Shades of
Otomen
! This series is by Yayoi Ogawa, the creator of
Tramps Like Us
.
Pet
(a.k.a.
Tramps Like Us
), which has just been revived as a digital manga on comiXology.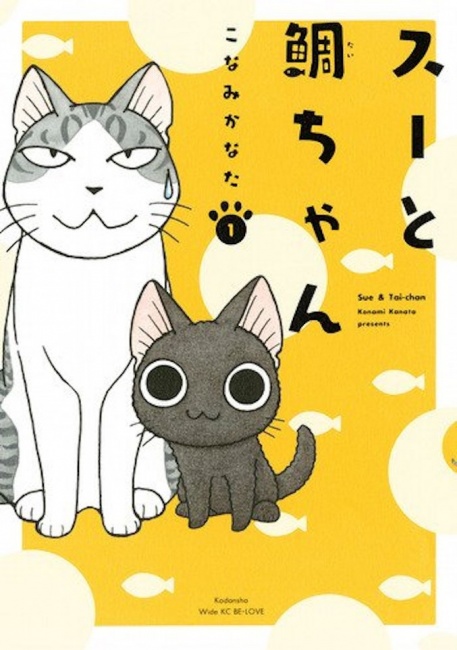 Sue and Tai-Chan
: Kanata Konami, creator of
Chi's Sweet Home
and
FukuFuku Kitten Tales
, is back with another cats-and-comedy series, this one about a feline odd couple.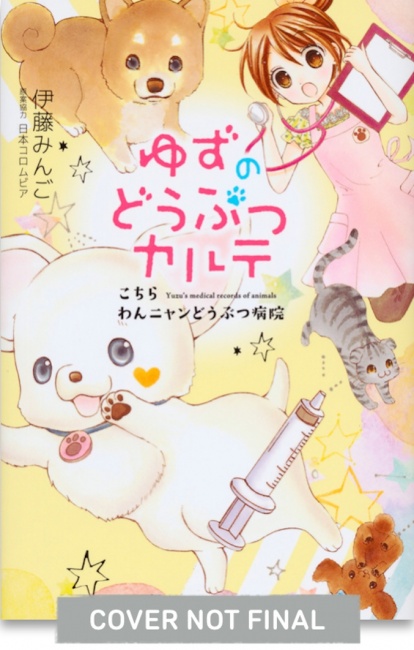 Yuzu the Pet Vet
: Cute animals at a super-cute animal hospital are tended by an ultra-cute vet in this all ages manga.
Sweat and Soap
: Yae is self-conscious about her body odor, but she works for the company that makes the only soap that seems to help. Things get hot 'n' heavy, though, when the company's product developer, who has a literal nose for the business, notices her smell and seems to like it. The cover tells you pretty much everything else you need to know about this workplace rom-com.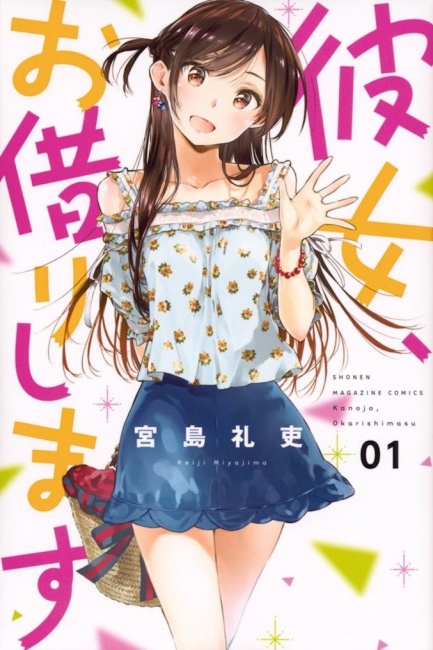 Rent-a-Girlfriend
: Japan is full of lonely people, as we know from reading manga, so why not solve the problem with a short-term rental? This shonen romance features a college student who rents a new sweetie after being dumped by his girlfriend. Things go swimmingly at first, but soon the situation gets… complicated.
Digital to print: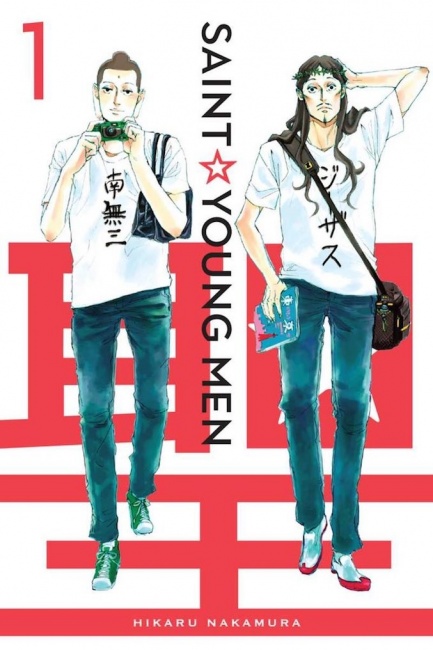 Saint Young Men
: This was on a lot of most-requested lists for a long time, and Kodansha brought it out digitally in April. Now they are going to go to print with it as well. It's a slice-of-life comedy about Jesus and Buddha, who decide to take a break and pose as ordinary dudes, renting an apartment in Tokyo, playing video games, poking fun at one another, and generally just being regular guys. The first volume will be available in time for the holidays.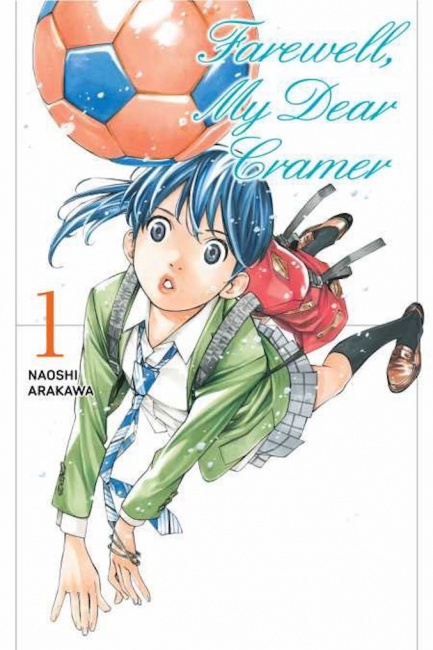 Farewell, My Dear Cramer
: An undistinguished junior-high soccer player gets an invitation from her biggest rival to play together in high school, but she's not sure if that would be a good or a bad thing. This personality-rich sports manga is by Naoshi Arakawa, the creator of
Your Lie in April
.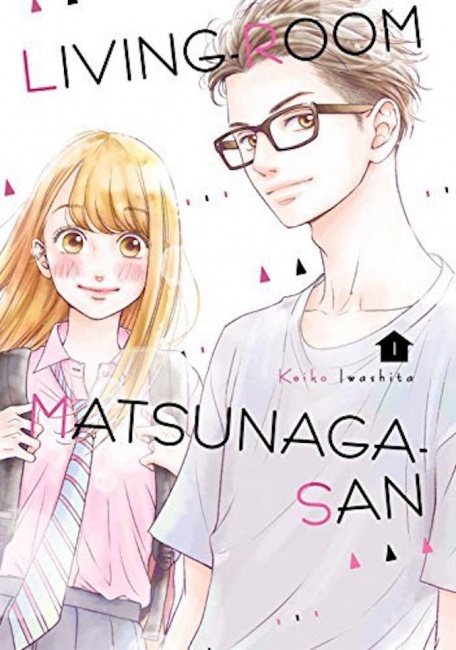 Living-Room Matsunaga-San
: Love blossoms in a boardinghouse in this romance about a high school student who is transplanted to a rooming-house run by her uncle, where she is expected to help with the chores and get along with the odd bunch of adults that live there.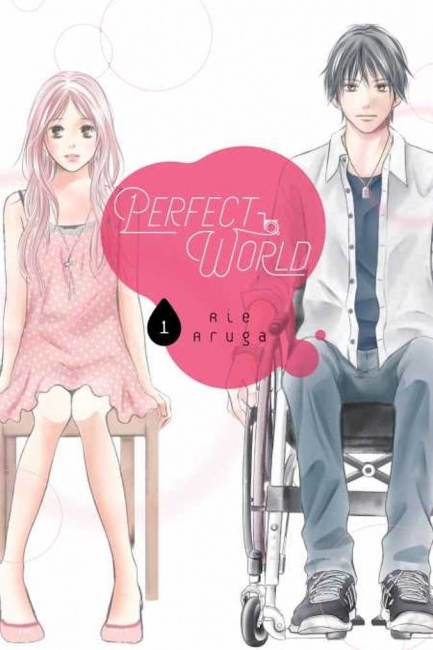 Perfect World
: At 26, Tsugumi is still single and thrilled when she is reunited with her first crush at a work event. When she realizes he is a wheelchair user, she has second thoughts, but the more she sees of him, the more willing she is to accept him as he is.
And now for something completely different: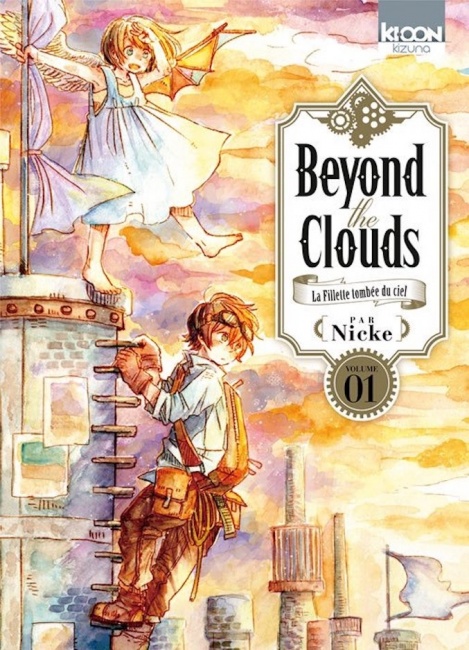 Beyond the Clouds
was actually first published in France, although it is popular in Japan as well, and an animated version from the studio GONZO is in the works. It's a full-color story, set in a grimy city, about a dreamer who meets an angel with a missing wing. There's definitely a Ghibli-esque feeling to the lovely watercolor art.
Finally, four new digital-first series are coming this summer, all in the isekai (travel to another world) genre:
The Great Cleric,
a fantasy story about a salaryman who is reincarnated as a healer;
The Slime Diaries: That Time I Got Reincarnated as a Slime,
a gag manga based on the manga and light novels about an ordinary guy who is reincarnated as a slime;
Goodbye! I'm Being Reincarnated!
a fantasy story in which a high school student meets a princess and becomes a hero (maybe), by Trinity Seven manga-ka Kenji Saito; and
The Knight Cartoonist and her Orc Editor,
in which fantasy characters, an orc and a knight, are reincarnated as wage slaves in the manga industry.
Click on the Gallery below to see the cover images!