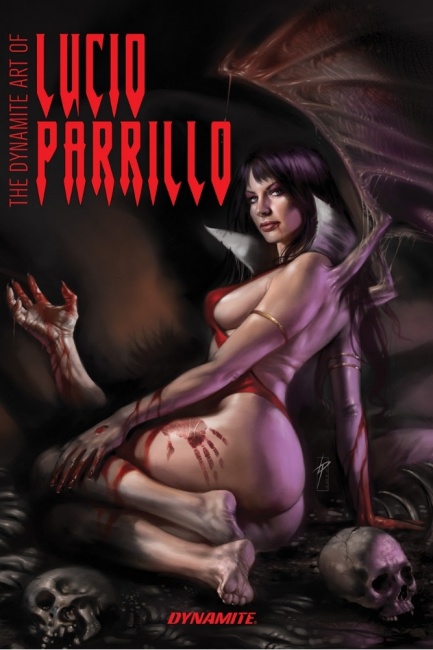 Dynamite Entertainment will release
Vengeance of Vampirella
and
The Dynamite Art of Lucio Parrillo
later this year.
Vengeance of Vampirella is written by Tom Sniegoski and artist Michael Sta. Maria (Fathom, Jirni). Joshua Middleton (Aquaman), Frank Cho (Harley Quinn), Ben Oliver (American Carnage), Lucio Parrillo (Red Sonja Birth of the She-Devil), Joanie Brosas (Cosplayer), and Buzz (Vampirella) will provide art for variant covers. Dynamite will also release a Vengeance of Vampirella(1994) #1 Replica Edition of the original first issue, along with Joe Quesada and Jimmy Palmiotti's original cover.
Vengeance of Vampirella picks up 25 years after the finale of Sniegoki's original 1994 Vengeance of Vampirella. Nyx and her Chaos Lords rule, while humanity lives in ruins. Vampirella's death has achieved a mythic status among those that live on the outskirts of society. Some think they are able to resurrect her, but she doesn't come back the way she was at first!
Vengeance of Vampirella #1 and Vengeance of Vampirella (1994) #1 Replica Edition are due out in October.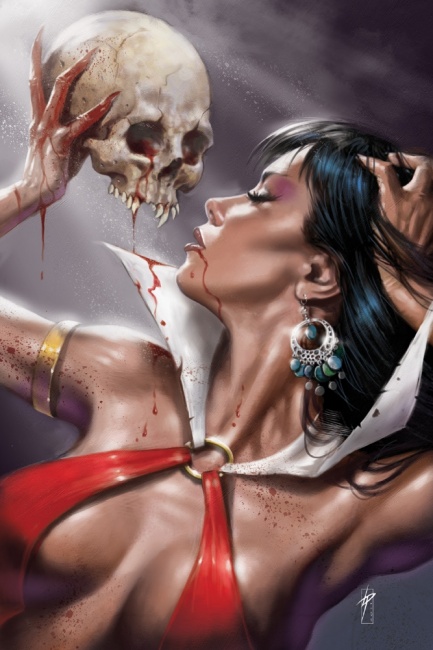 In November, Dynamite will release
The Dynamite Art of Lucio Parrillo
. The deluxe hardcover reprints Parrillo's Dynamite covers in oversized format on high quality paper without any logos or text.
Vampirella is on a roll for the character's 50th anniversary; Dynamite announced last month that the print run for Vampirella #1 had been doubled from its previous estimate (see "Dynamite Printing 130,000 Copies of 'Vampirella' #1").
Click below for covers and interior pages!