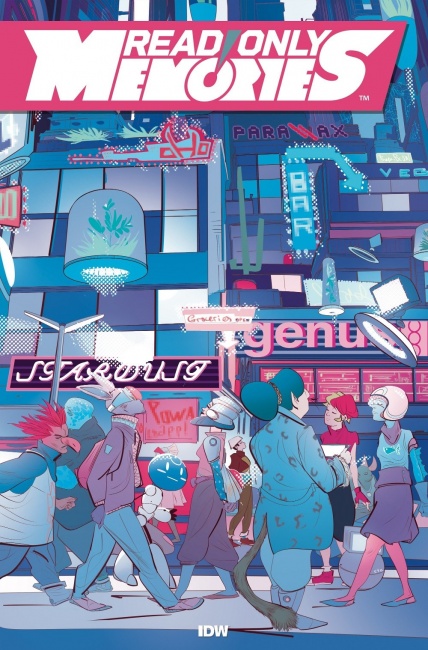 San Diego Comic-Con News:
IDW Publishing has announced another licensed comic book series, a monthly comic based on the 2064: Read Only Memories cyberpunk science fiction adventure game that prioritizes characterization and narrative. Sina Grace (
Uncanny X-Men
) is writing the comic, which will tell original stories from the game's cyberpunk universe set in the game timeline
between 2064: Read Only Memories,
and its sequel game
Read Only Memories: Neuromancer
that is due in 2020. Stefano Simeone is providing the art for the full color monthly
Read Only Memories
comic, which will debut in the fourth quarter.
The protagonist of the IDW Read Only Memories comic, which like the game will examine sentient AI, robot love, and corporate intrigue, is private investigator Lexi Rivers, who is drawn into a tangled web of conspiracy when a sentient robot asks her to find his lost love.
A limited run physical Nintendo Switch release of 2064: Read Only Memories is also set to release in Q4, 2019, and with the second ROM game, Neuromancer slated for release in 2020, IDW's comic should be well-supported.
IDW is currently publishing comics based on number of popular licensed properties including Star Wars, Transformers, Sonic, My Little Pony, and G.I. Joe (see "Rob Liefeld Takes on Snake Eyes").