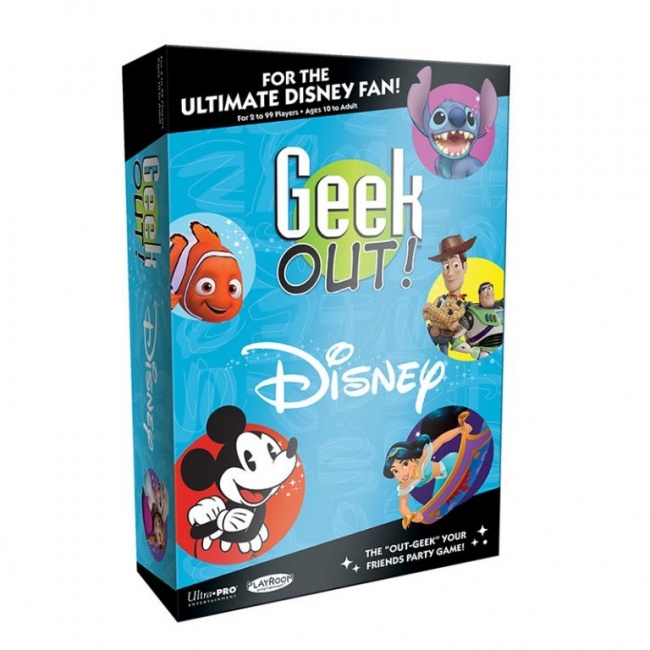 USAopoly released info on its newest rendition of the trivia-based party game
Geek Out!
. Their focus is once again on Disney fans (see "
Its a Duck-Blur in 'Munchkin: Disney Ducktales'
").
Geek Out! Disney is for fans who want to showcase their love of Disney movies by besting their friends and family in a true test of fan knowledge. This "magical" version of Geek Out! offers up questions from five enchanting categories: Disney Animation, Pixar, Live Action, Music, and Miscellaneous. These questions are designed to separate the true authorities on Disney from the casual gamer just trying to bid and bluff their way through the night!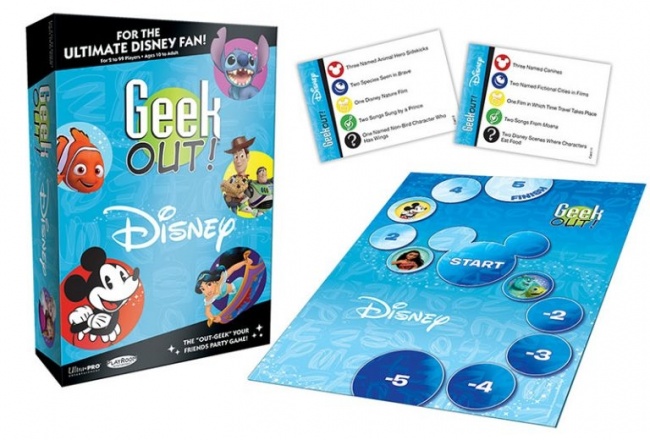 Geek Out! Disney
includes: 144 Cards, 1 Custom Game Board, 1 Die, Player Tokens, 20 Bid Tokens, and Rules. It's for ages 10 and up, designed for 2 or more people, and takes 30 minutes or more to play. MSRP is $19.95.
It is slated to hit stores for Fall.