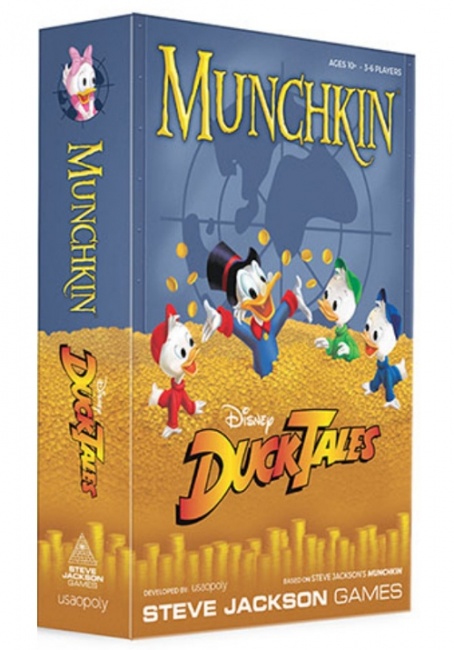 USAopoly will release
Munchkin: Disney Ducktales,
under license from Disney.
Players will play as Scrooge McDuck, Huey, Dewey, Louie and other DuckTales characters as they battle monsters, and each other, to win the best treasures. Players will have to face villainous characters, such as Flintheart Glomgold and Magica De Spell, if they want to be the first to Level 10 and win. Munchkin: Disney Ducktales includes 168 cards, 6 Role Cards, 6 Trackers, 1 Die, and Rules.

Munchkin: Disney Ducktales is for 3 to 6 players, ages 10 and up, and plays in 60 minutes. The release date has not been stated at this time, however the game will have a MSRP of $24.95 when it releases.

USAopoly announced two other Disney licensed games last month (see "USAopoly Plays With 'Toy Story'").

Click Gallery below to see cards from Munchkin: Disney Ducktales!